Global Logistic Services from Gava Since 1986
SEE OUR SERVICES
Latest

News More News

In a groundbreaking move, Dronamics, the pioneering cargo drone airline, has partnered with Qatar Airways Cargo, the...

Read Post

After several years of volatility, the air cargo market is anticipated to stabilize in 2024, with a return to "classic...

Read Post

The U.S. economy is expected to slow in 2024, with real GDP growth projected to fall to 1.3% from 2.6% in 2023. Private...

Read Post

In a landmark decision, member countries of the International Civil Aviation Organization (ICAO) have pledged to collectively...

Read Post

The Los Angeles and Long Beach ports on the U.S. West Coast enjoyed a robust performance in October, marked by a significant...

Read Post

The maritime industry, responsible for a significant 3% of global carbon emissions, finds itself at the forefront of...

Read Post

Airfreight rates continue to soar as a combination of extreme weather events, volcanic activity, and ongoing conflicts...

Read Post

The long-awaited surge in inactive tonnage, driven by a wave of new large vessels delivered from shipyards, appears...

Read Post

The International Longshoremen's Association (ILA), the union representing dockworkers on the U.S. East...

Read Post
Client

Testimonials
Prior to working with Gava, we operated with two multinational freight forwarding companies. We decided to change to receive better quality services, as Gava presented to us as a boutique "specialist" and came under the recommendation of one of our key suppliers. This move we made in 2004 gave us an incredible boost of benefits in terms of service and efficiencies that we did not receive before. We now receive a very personalized customer service, including assistance after hours and weekends. We do not hesitate to recommend Gava, as they have assisted our company significantly for many years in having an edge on our opponents in such a competitive market.
Daniel I. Sr. Logistic VP
Los Angeles, California
Gava's professional knowledge helped our company navigate the European trade route with precision and efficiency. At no time were we at a loss for communication or service. Costs are very competitive and the personalized and attentive service is always outstanding. I cannot recommend Gava and the Staff more highly!!
Jennifer G. Owner
Santa Monica, California
Gava handled several large job for our company. Their work ethic, commitment to safety, professionalism, customer service, and knowledge is excellent! We will be using Gava again and again.
Jeff B. COO
Carson, California
Our company handles large manufacturing for an exclusive product from China and Gava has been a tremendous partner in helping us secure transport at competitive rates. They are incredibly knowledgeable and an ease to work with. We are always so pleased with the effort the team put into every shipment, including all the updates they provide us and their customer care. We are grateful for our continued partnership the Gava Team. Thank you!
Kevin B. Shipping Manager
San Diego, Ca.
Gava's

Global Presence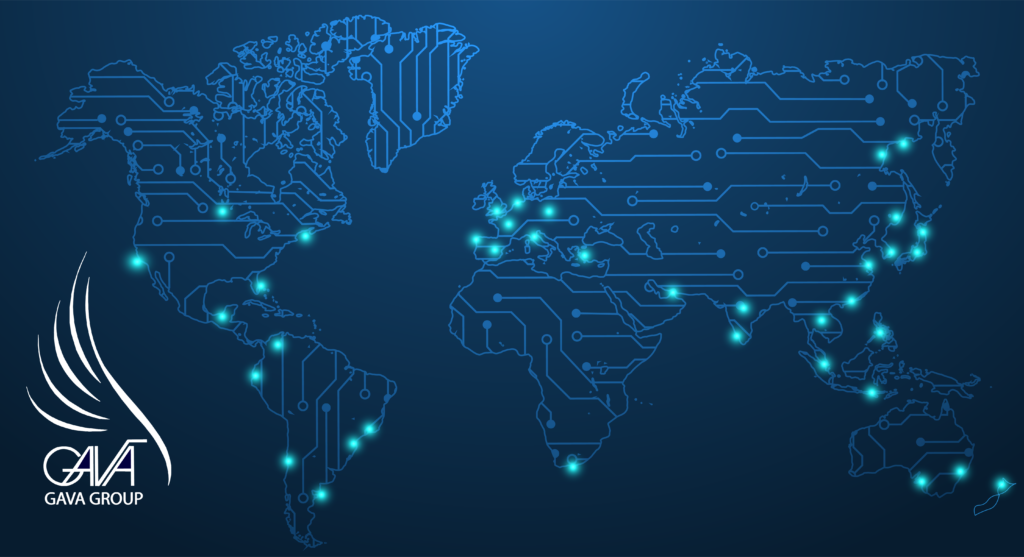 Certified

Accredited & Trained
With our dedication to advanced certifications and safety credentials, GAVA is your source for the highest quality care service.