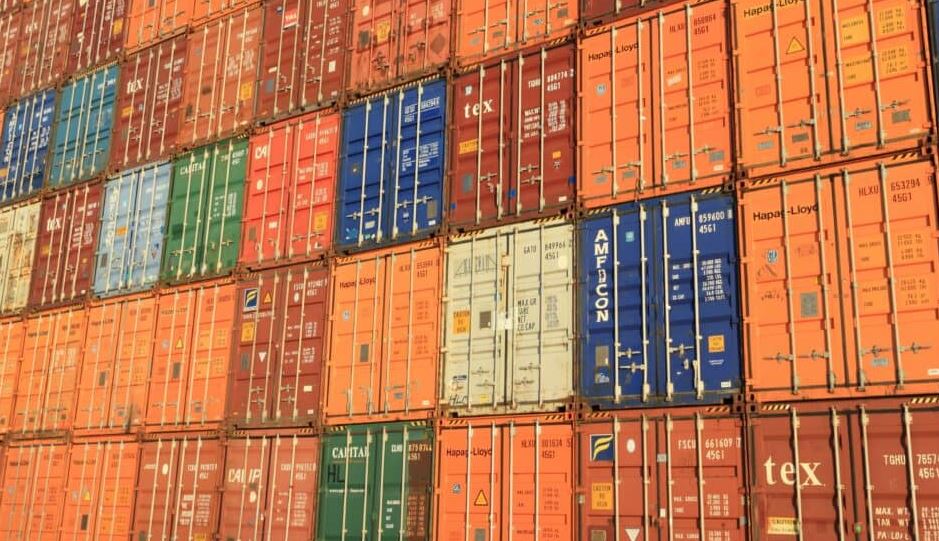 Logistics depots across Europe are struggling to cope with a surge of empty shipping containers as the economic downturn in the Eurozone and falling trade volumes exacerbate the issue. Industry experts at Container xChange claim that the cost of repositioning empty containers now surpasses their asset value, discouraging container lessors from shipping them back to Asia.
This problem, which has been brewing for the past year, stems from a combination of disruptions, including the fallout from the COVID-19 pandemic and Russia's invasion of Ukraine, which have disrupted trade with major partners like China, the US, and the UK.
Christian Roeloffs, CEO of Container xChange, asserts that the situation stems from a combination of imbalances in container trade and unreliable shipping services in Europe. Ports like Rotterdam, Antwerp, and Hamburg have experienced persistent declines in import and export volumes. In Rotterdam, throughput dropped by -6% in the first nine months of 2023, with the container segment specifically facing an -8.1% decrease in weight and a -7.2% reduction in the number of twenty-foot equivalent units.
Roeloffs projects that conditions could improve in 2024, barring any further escalation of geopolitical tensions. While economic uncertainty continues to hang over Europe, he believes that 2024 will likely prove more favorable for the container shipping industry than 2023. "We do hear from our customers that depots are overwhelmed, and the box owners are eager to move their containers to other regions. There is also a rush to reposition containers out of Russia, where prices are quite low. With recessionary fears looming in Europe, and specifically in Germany, the outlook for 2024 is uncertain. However, one thing is for sure – 2024 will be a better year for the container shipping industry than 2023," Roeloffs stated.
The greatest uncertainty lies in the potential impact of geopolitical risks on the supply chain industry. Roeloffs expresses particular concern about the ongoing Israel-Palestine conflict, as it could erode consumer confidence, disrupt manufacturing operations, and reduce trade volumes, further altering global trade dynamics.
Source: Supply Chain Quarterly