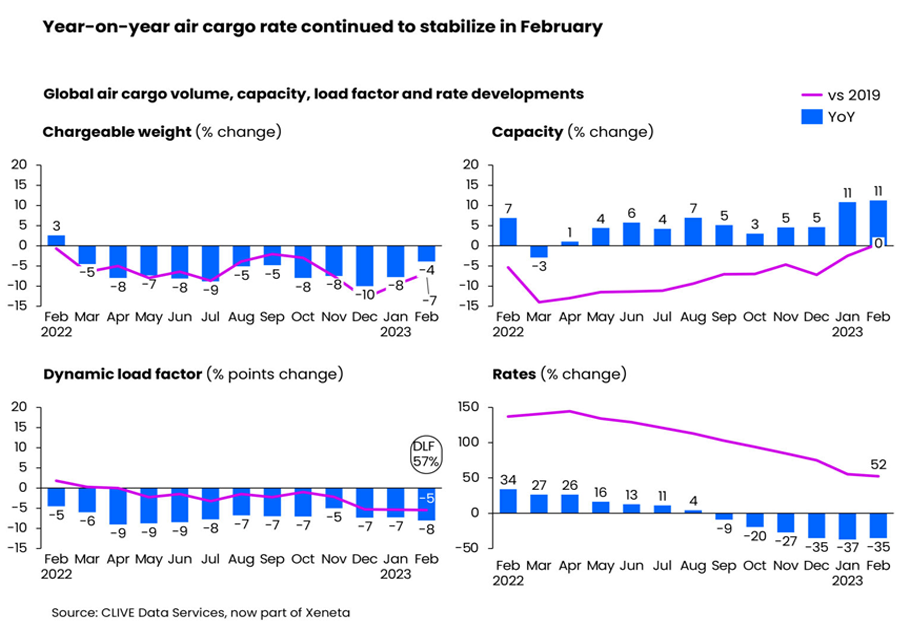 The latest market analysis from CLIVE Data Services reveals that air cargo capacity has exceeded pre-pandemic levels for the first time in four years.
In February, global air cargo capacity increased by 11% compared to the same period last year.
However, global air cargo volumes fell by 4% YoY and rates remained stable.
This has prompted Niall van de Wouw, chief airfreight officer at Xeneta, to warn of a potential "zero overall growth" in the air cargo industry later this year.
Van de Wouw advised the industry to focus on identifying sources of growth, as general air cargo volumes have seen negative growth for four years and are still down 8% in terms of chargeable weight compared to four years ago.
He added that while there is a hope and expectation of volumes increasing in Q3 as companies restock, many shippers are likely to choose cheaper modes of transport first, and therefore, the industry may still experience no growth this year.
Furthermore, an influx of capacity is expected to start in April when summer flight schedules begin, but there will be no fundamental changes that can help the current market conditions.
Spot rates from various regions, including Asia Pacific to Europe, Southeast Asia to Europe, APAC to North America, and Europe to North America remained above pre-pandemic levels, while spot rates from China and other Northeast Asian regions remained elevated.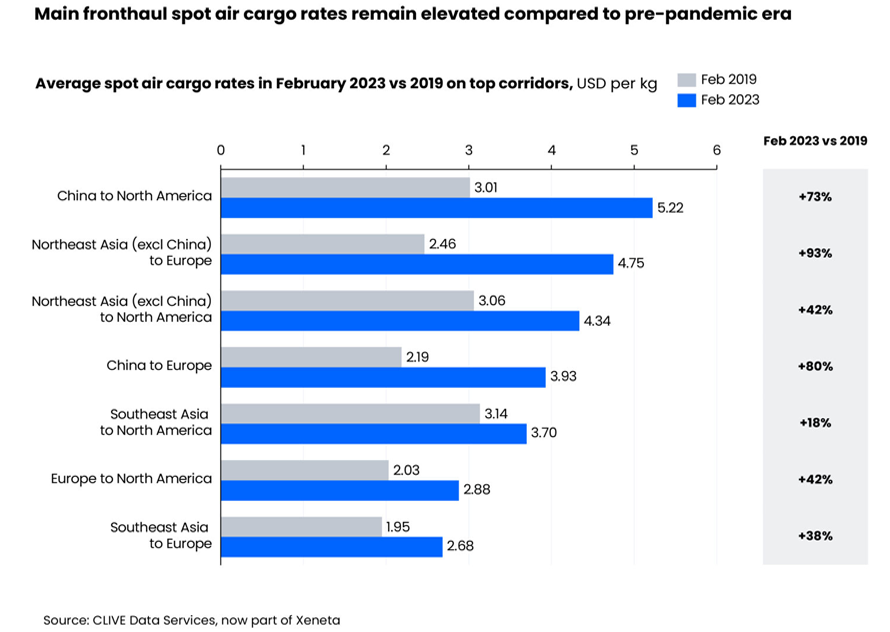 Source: Air Cargo News