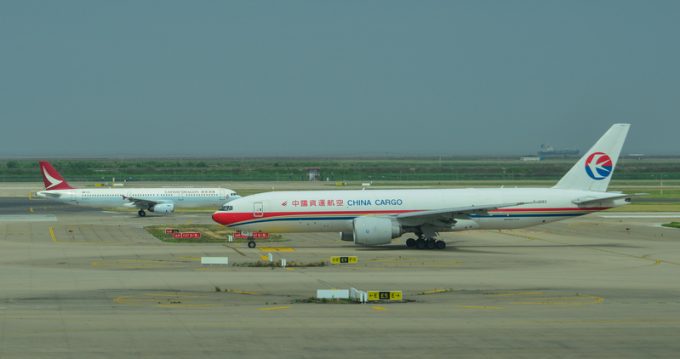 Data from Accenture's Seabury indicated capacity out of Shanghai had fallen 40% from March although data from Clive Data Services showed load factors have reached the lowest levels ever recorded.
Niall van de Wouw, head of airfreight at Clive Data Services said Shanghai Westbound load factors were 49% last week. "The average between January and March was about 92%", he said. "Capacity has shrunk tremendously – but even then, airlines can't get goods on board.
It's very bad for profitability, it's a double-whammy. We can't see from the data, but it either means handlers are unable to load goods, or the cargo has diverted elsewhere."
According to a Shanghai-based air freight forwarder, there were no problems with loading aircraft at the airport itself as major airlines continue to operate.
The forwarder said, "The problem is that there is very little cargo delivered into PVG. And certainly, loads of cargo has been diverted to other airports."
Subsequently, rates have fallen. "Rates are not strong due to many factories being under lockdown or a lack of inland trucking to enable cargo to be delivered.
There is still some time to go before Shanghai is restored," said the forwarder. "I would guess the middle of May, or perhaps early May, for a partial easing of lockdown restrictions," the forwarder added.
TAC Index data shows rates from Shanghai to Europe had fallen -8.3% in the week to 18 April, while to North America they had dropped -8.2%.
Source: The Loadstar