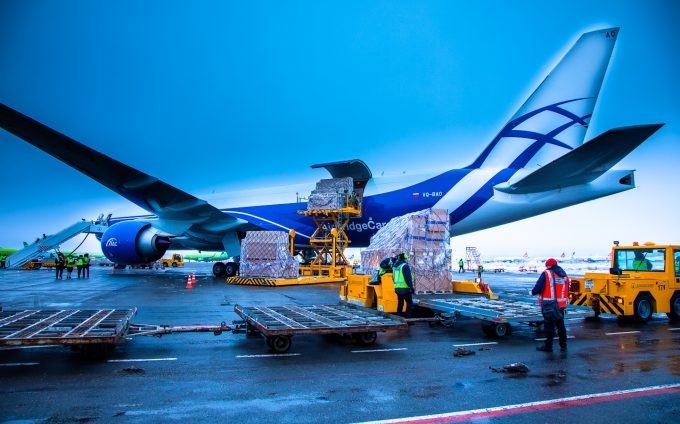 Air cargo demand hopes for a late-year surge faded in October, with data showing only a slight increase in demand.
Xeneta, a data provider, reports that air cargo demand rose 2% in October compared to September, which it describes as "sub-seasonal" compared to the previous five years.
General air cargo spot market rates also increased by about 2% over the two months, to $2.28 per kilogram.
Compared to a year ago, demand was up 2% in October, while rates were down 30%. However, this is the lowest rate of decline recorded this year.
Rates remain above pre-pandemic 2019 levels, supported by premium and special cargoes, while general cargo rates have "nearly gone back to their pre-pandemic levels."
Xeneta attributes this to a slight uptick in global cargo volumes and a slowdown in cargo capacity growth in October. Global belly capacity returned to its pre-pandemic level in October, albeit with varying recovery rates across major lanes.
The dynamic load factor reached 59% in October, its second-highest level of the year, but still down two percentage points from October 2022 levels.
Niall van de Wouw, chief airfreight officer at Xeneta, said October's market performance was what the company expected. He described it as a "marginally busier month but not a cause for much optimism, nor pessimism." Carriers and forwarders are not expecting the market situation to improve significantly until well into the second half of 2024.
Van de Wouw added that the ongoing conflict in Ukraine and the new conflict in Israel and Gaza will only add to these concerns. He described the market as "volatile" and said freight forwarders are still procuring capacity on a short-term basis but are selling more long-term. This is a risk, he said, but forwarders are clearly not willing to commit to capacity because of so much uncertainty.
Rate performance also varied between regions.
Cargo spot rates from Europe to the US stood at $1.85 per kg in October, up 7% from a month ago. Xeneta said this is because the market anticipates declines in cargo capacity as space availability on this corridor is highly influenced by carriers' seasonal passenger schedule adjustments, which began on October 29 this year.
China to Europe rates in October climbed 14% month-over-month to $3.66 per kg.
Southeast Asia to Europe spot rates rose 9% to $2.51 per kg.
Spot rates from China to the US increased 10% from a month ago to $4.00 per kg, while spot rates from Southeast Asia to the US were up 15% to $3.61 per kg.
Xeneta said the rise in spot rate for the latter corridor is mainly driven by a sharp growth in chargeable weight month-on-month.
Conclusion
The outlook for the air cargo market remains uncertain, with carriers and forwarders not expecting a significant improvement until well into the second half of 2024. The ongoing conflicts in Ukraine and Israel and Gaza, as well as the volatile market conditions, are all contributing to this uncertainty.
Source: www.aircargonews.net