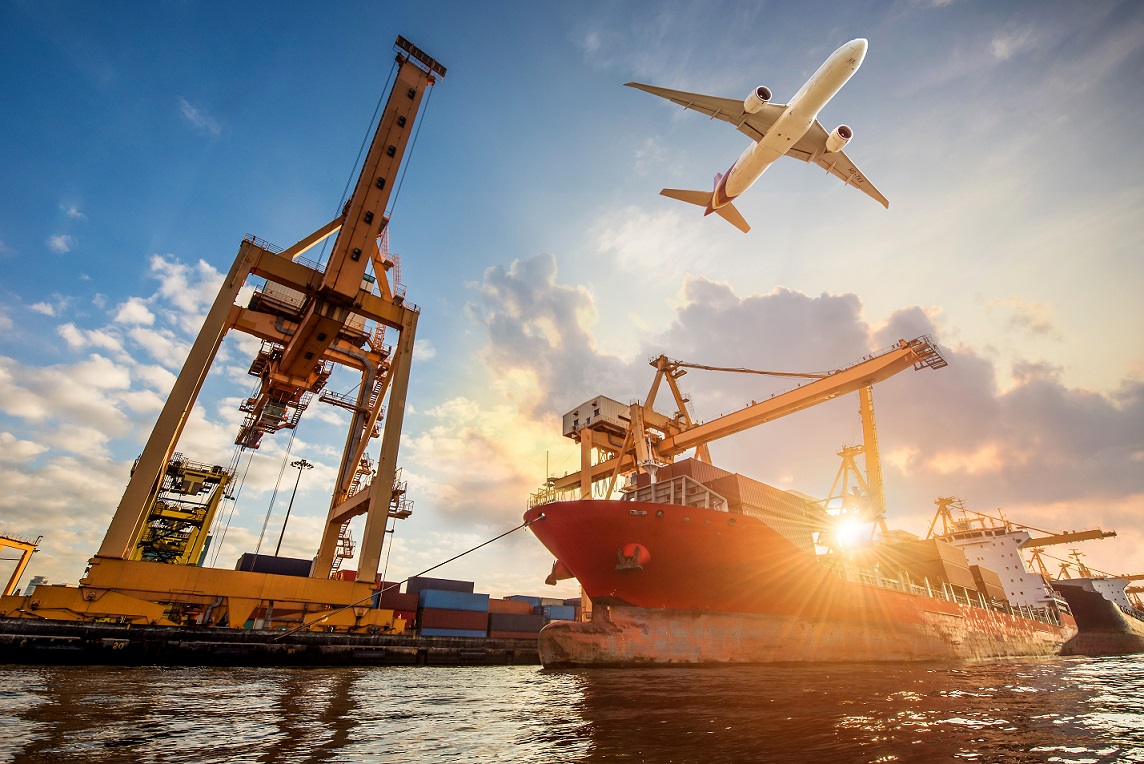 Recent airfreight rate data appears to show that the air cargo market may have reached a new normal but the outlook remains cloudy.
Writing in his monthly column for the Baltic Exchange Airfreight newsletter, Bruce Chan, director and senior research analyst covering global logistics and future mobility at investment bank  Stifel said that airfreight rates had in March improved slightly compared with February, in line with pre-pandemic norms.
He questioned whether this demonstrated that the industry had reached a new normal or whether there was more downside risk ahead.
"As we look out over the next year, there are several countervailing factors to consider, in terms of likely magnitude and even timing," wrote Chan.
"On the demand side, supply chain congestion has abated, which means less need for expedited freight. But consensus continues to build around the likelihood of a 2023 inventory restocking, which, even if mild, may see the re-emergence of a peak season.
"All the while, logistics networks are realigning as shippers seek to diversify production sources across suppliers and geographies after three years of hard-learned lessons on supply chain resiliency.
"And finally, looming in the background of all of these demand discussions is what we see as significant, residual tail risk—factors that may not be extremely likely, especially (hopefully) from a geopolitical, multi-national conflict, or global financial institutional stability angle, but could produce significant disruption to the macro picture."
He added that carriers continued to add capacity into the market as passenger/belly hold operations resumed.
The extra capacity is putting pressure on rates, but elevated fuel costs kept prices above 2021 levels, although below the rates seen in 2022.
"As rates continue to normalize to pre-pandemic levels, the shape of seasonality should start to become more apparent," Chan wrote. "And while it appears so far that the market has stabilized, there are several factors pertaining to near-term supply and demand, fuel, and longer term structural developments that could shift pricing either positive or negative, although we believe the latter is far more likely."
Elsewhere in the newsletter, TAC Index editor Neil Wilson said that after falling steeply from Covid-era peaks, "airfreight prices finally seemed as if they might be reaching a bottom in March".
He pointed out that the TAC Index reported successive weekly gains for the Baltic Air Freight Index of 3.1% in the week to March 20 and then another 0.7% in the week to March 27, before easing back by 1.5% in the week to April 3.
"The global macro backdrop had also been looking more positive – with energy prices easing, not only in crude oil but also natural gas in Europe, which spiked to extraordinary levels when Russia invaded Ukraine," he added.
However, he also pointed out that there were some concerns around the collapse of Silicon Valley Bank and last-ditch rescue of Credit Suisse.
Peter Stallion, head of air and containers, Freight Investor Services, also felt that there were risks ahead.
"Primary impacts come on the back of sustained volatility in energy and crude-oil/ petroleum projects with Brent crude shooting up earlier in April on the back of surprise OPEC+ cuts in output.
"The pace and intensity of the war in Ukraine has been sustained since last year, providing a backdrop of macroeconomic instability that remains highly precarious.
"Whilst jet fuel has been pricing down, this trend appears to be easily bucked by supply decisions from major oil producing nations looking to prop up prices and throttle supply in line with demand.
"Generally speaking, however, western economies appear to be emerging from a low point, driving up equities at a pace not seen since the market recovery in 2020."
Source: www.aircargonews.net