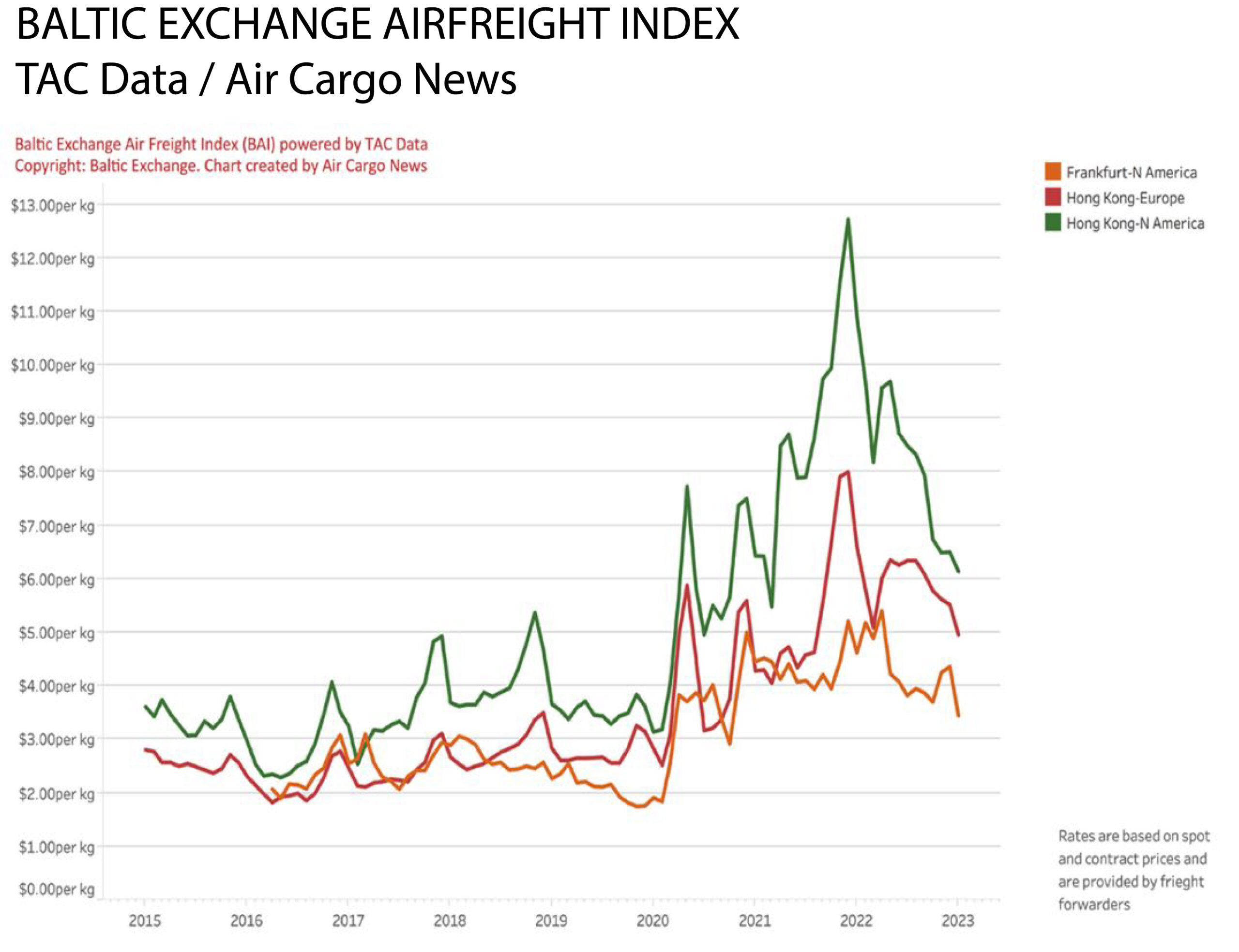 According to the Baltic Exchange Airfreight Index (BAI), the rates paid for airfreight services from Hong Kong to North America and Europe in January 2023 have declined year-over-year, but still remain 67.8% higher than pre-COVID levels.
The elevated rates can be attributed to a combination of factors including higher fuel prices, a shortage of belly hold capacity on certain trade routes, and the ongoing costly charter/BSA operations agreed during the height of the pandemic.
At the recent World Cargo Summit, Boeing's data showed that total capacity in November was only 3% lower than in 2019.
Although belly capacity declined by 23%, this was offset by a 16% increase in dedicated freighters.
Neil Wilson from TAC Index pointed out that while airfreight index levels for major outbound destinations such as Hong Kong and Shanghai are still well above pre-COVID levels, this is not the case for smaller but significant markets such as Vietnam and India.
He noted that a large portion of business in these markets is conducted at spot rates and is therefore more volatile.
Wilson also stated that more recent contracts signed for 2023 have generally been agreed at lower levels.
He explained that falling demand from consumers is evident in the data, with prices declining the most from locations with a high proportion of consumer goods in their exports.
Source: Air Cargo News