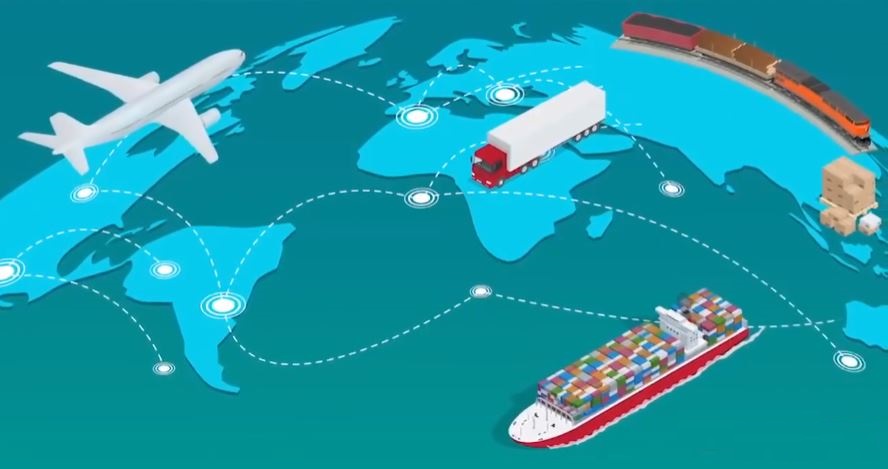 A drop of exports from China has Asian shippers stepping in to fill the gap, according to data showing a recent surge of Trans-Pacific containerized imports into the U.S.
The share of U.S. imports from China compared to all Asia imports contracted approximately 6 percentage points to 58.7% between February and April. Vietnam, the second-largest export market to the U.S., tracked a one percentage point increase to 13.3%, preliminary April data by PIERS showed. The share of U.S. imports from South Korea, Thailand, Taiwan, Japan, Indonesia, and Malaysia also increased within the same period.
U.S. imports from Asia climbed 9.5% between March and April, to 1.75 million TEU while volumes rose 2.9% between February and March. Containerized imports from Vietnam rose 9.8% in April from March to 232,705 TEU. This was in addition to a 16.3% increase recorded the previous month. Container volumes from China to the U.S. rose 8.5% to 1 million TEU in April from March but fell -5.6% from February to March, the PIERS data showed.
Trans-Pacific container volume growth from other countries including Thailand, Malaysia, Indonesia, and South Korea to the U.S. all outpaced growth volumes from China between February and April. The volume slowdown from China aligns with pandemic related lockdowns at Shenzhen and Shanghai, which have disrupted manufacturing, trucking, and logistics operations.
In Vietnam, volumes have risen in April from March at Tan Cang Cat Lai Terminal, which mainly handles intra-Asia and regional cargoes. According to a spokesman from Saigon NewPort, manufacturers switched production to Vietnam from China due to pandemic disruptions. The spokeman added that total volumes at Vung Tau's deep-sea Cai Mep port have dropped due to blank sailings carriers have imposed because of the lack of cargo and lockdowns in China.
In South Korea, Busan registered a 7% drop in container volumes since Shanghai's lock down. Kim Gwang-Min, deputy manager of the Busan Port Authority's international department, said South Korean exports to China decreased 3.4% in April from a year earlier.
Source: Journal of Commerce