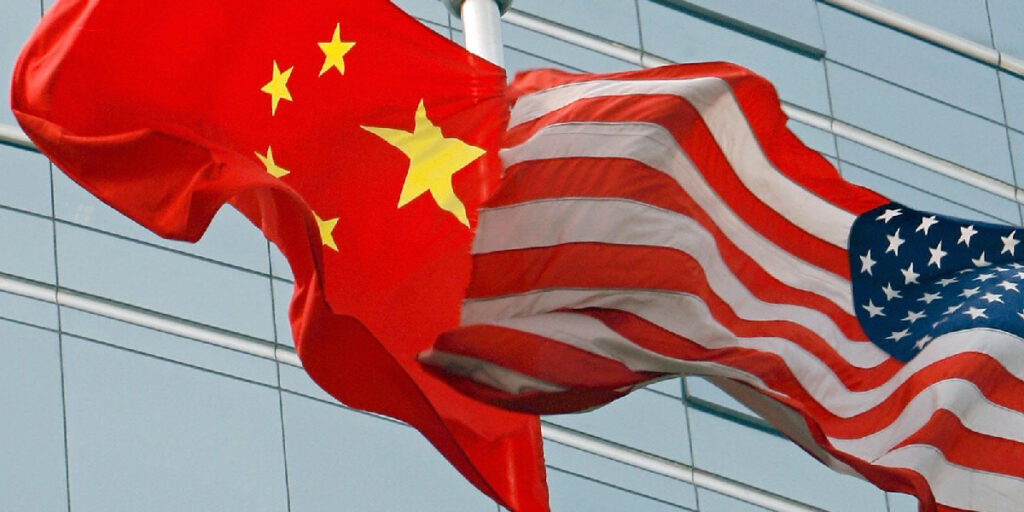 In recent weeks, about 1,500 comments were filed with the United States Trade Representative (USTR) concerning the tariffs imposed by the Trump administration—and maintained by the Biden administration—on imports from China as a result of the recent trade war.
The majority of the comments paint a bleak picture: the tariffs have—contrary to unsupported assertions you may have read elsewhere—caused very real pain for domestic firms, their workers, and the U.S. economy.
These facts, coupled with the fact that the tariffs have not forced Beijing to change its troublesome economic policies and the recent bout of historically high inflation, are a stark reminder that the US should dramatically reduce the number of products subject to the tariffs, if not eliminate them entirely.
The costs of the tariffs have been estimated in several academic studies that are summarized below, in a table from a forthcoming Cato Policy Analysis on the costs of these duties.
In spite of these costs (which are not "barely noticeable", as some supporters of the tariffs have claimed), the Biden administration has shown little appetite to turn the page on the previous administration's grievous trade war.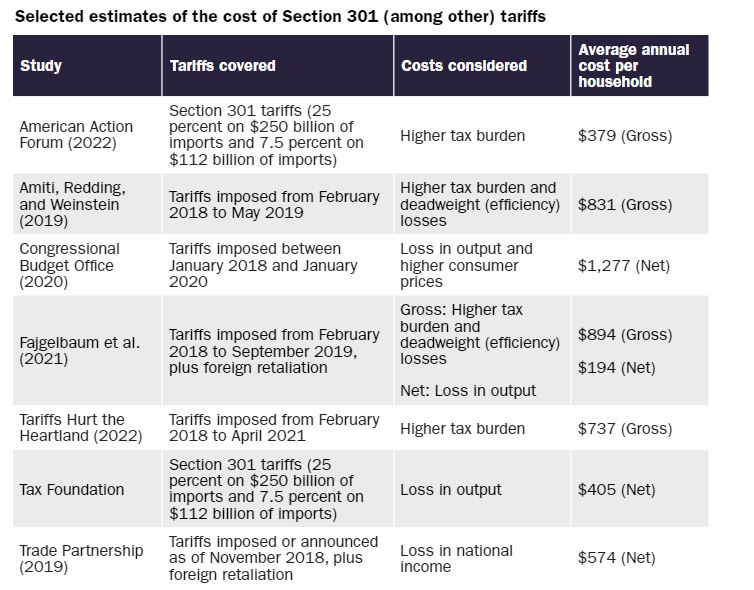 While these and other studies are useful, they are admittedly static estimates (and nationally‐​aggregated ones at that). The comments to USTR, on the other hand, put a human face on the statistics—and thus show that tariffs impose very real harms on real people across the country.
Higher Costs for American Companies and Consumers
Less Investment in Workers and Capital
Onshoring Is Not Proving to Be Cost‐​Effective
Some Supply Chains Are Staying in China
Source: Clark Packard and Alfredo Carrillo Obregon CATO Institute