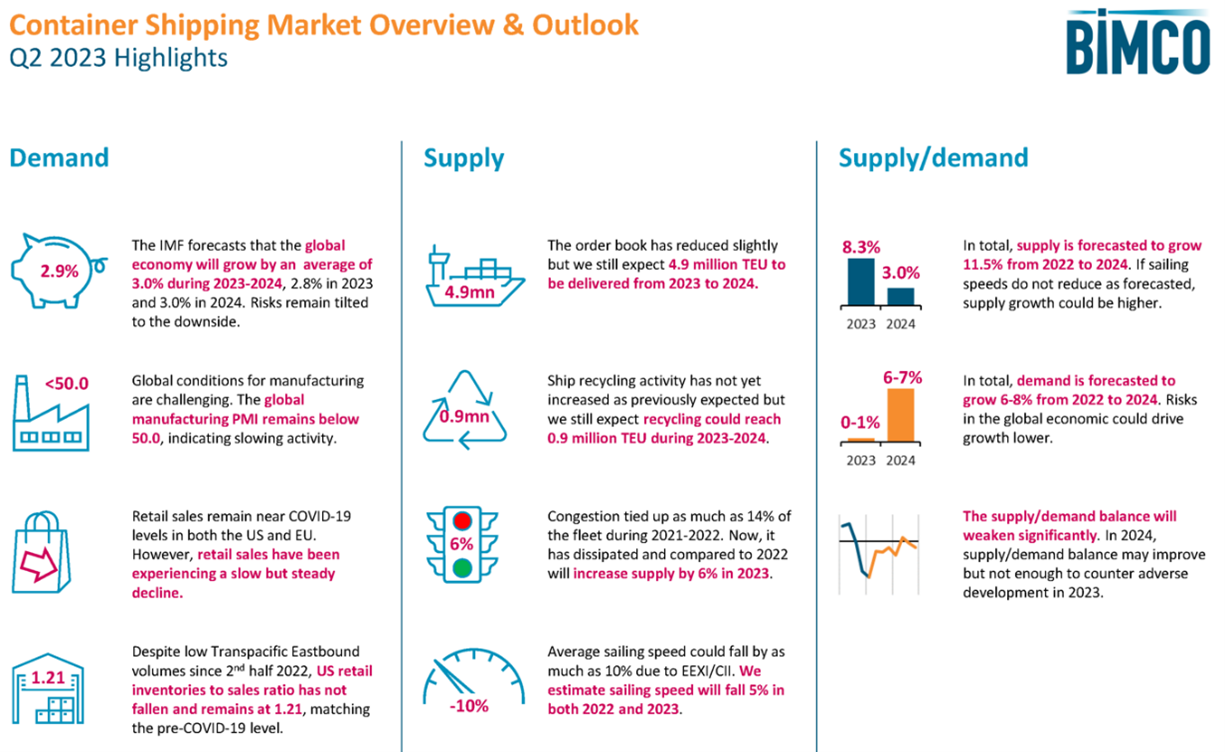 BIMCO has recently published its Shipping Market Overview & Outlook for Q2 2023, focusing on the supply and demand dynamics in the container shipping market.
The report highlights the challenges faced by liner operators due to a weakened supply/demand balance.
Regarding the demand side, BIMCO's base case scenario suggests that global container volumes will experience a modest growth of 0.5% to 1.5% in 2023, followed by a more substantial increase of 5.5% to 6.5% in 2024.
By 2024, it is projected that container volumes will reach approximately 185 million TEU.
In terms of supply, BIMCO forecasts an 8.3% growth in 2023, followed by a more moderate increase of 3.0% in 2024.
Despite this growth, BIMCO anticipates a significant weakening of the fleet supply/demand balance throughout 2023, with a partial recovery expected in 2024.
However, it is important to note that the balance will remain weaker compared to the levels seen in 2019.
Source: safety4sea.com