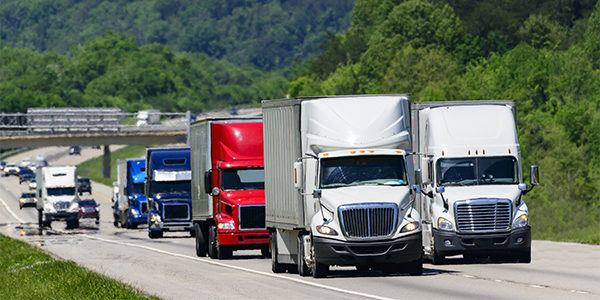 Truckload rates for U.S. spot market loads has cooled in the last three months. The market correction in trucking is currently limited to dry-van and temperature-controlled truckload, while demand and rates remain elevated for flatbed, less-than-truckload (LTL), and last-mile and parcel freight.
Donald Broughton, transportation analyst and principal of Broughton Capital, said there is not necessarily an imminent recession in trucking, but rather "delayed seasonality." He said inventory restocking is catching up, leading to a more manageable, sustainable, freight flow rate.
Excluding fuel surcharges, linehaul spot rates fell sharply, but DAT Freight & Analytics principal analyst Dean Croke sees that drop as a correction from an over-heated, record-breaking spot market in 2021. "We're returning somewhat to more normal seasonal patterns.
But despite some fear that the sky is falling, spot rates are still relatively high compared to previous years, even though they're negative year over year now," Croke said.
There are no indicators of an imminent freight recession in ocean transportation, either. Ports on the U.S. East Coast warn vessels will anchor through the summer amid strong volume. Inland rail hubs such as Chicago are also struggling with a resurgence in international intermodal volume.
The softness in the truckload spot market hasn't reached the LTL market either. "Our freight levels are still trending over 2021, though we may have seen a slight slowdown," said Heather Dohrn, chief commercial officer of midwestern regional LTL carrier Dohrn Transfer.
"We saw a lot of customers ramp up their inventory levels at the beginning of the year, and we've seen some freight levels dip because of that."
Source: Journal of Commerce