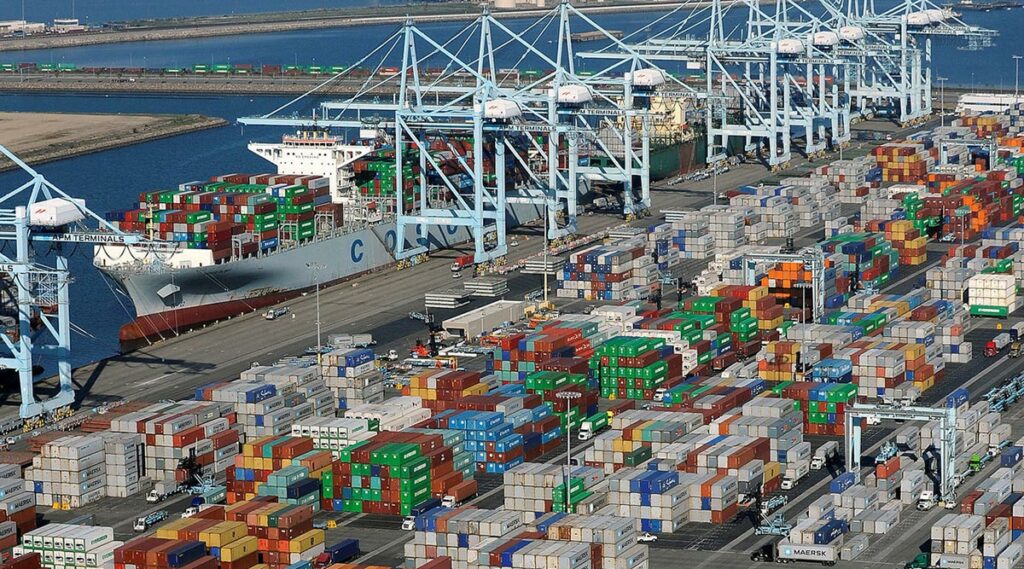 On top of two years of near perpetual port disruption due to COVID-19 and its impact on the supply chain, now, unfortunately for shippers, comes the possibility for even more.
US West Coast longshore labor negotiations begin on March 12; going back to the 1990s there has not been a single contract negotiation between the dockworkers and employers that hasn't resulted in some disruption at West Coast ports.
Shippers can only hope that the labor-management camaraderie seen on the docks during the worst of the pandemic and intense interest by the Biden Administration in avoiding further disruption translates into constructive talks.
Yet, fears are already running high and importers are already shifting thousands of containers to the East and Gulf coasts–seen clearly in the data.
Neither the ILWU nor the PMA has spoken publicly as to what issues they view as crucial in this year's negotiations. However, the union in recent years has publicly opposed the spread of automation on the West Coast.
The computerization of documentation was negotiated by the two sides in the 2002 contract, and that resulted in the loss of some marine clerk jobs. Automation of cargo-handling equipment was codified in the 2008 contract, which has cost the union thousands of general longshore jobs.
Employers, on the other hand, have noted that in order to continue handling record cargo volumes each year on waterfront property that cannot be expanded, some West Coast terminals will have no choice but to automate, as automation allows terminals to almost double the cargo volumes they can handle on the same footprint compared with operating manually.
The ILWU is expected to seek contractual assurances that any new jobs created by automation fall under its jurisdiction. While the union may demand "give backs" from employers that would make it easier to block future automation projects, employers have noted that the union secured large gains in pensions and benefits in previous contracts for agreeing to automation provisions.
In past negotiations, discussions involving wages normally were not a major sticking point. According to the PMA's 2021 annual report, the average salary for full-time general longshore workers was $182,789. Marine clerks' average salary was $203,533, while the average for foremen was $280,352.
Source Bill Mongelluzzo, Senior Editor JOC