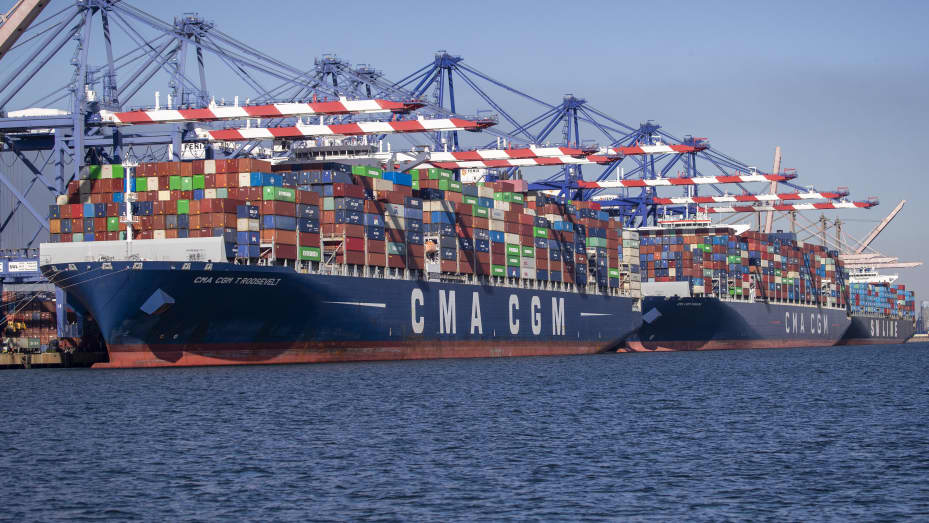 The demand for the Asia-North Europe trade is weak and uneven, so carriers are adjusting their sailings and port calls to cope with the situation.
A carrier source said they were trying to be flexible and responsive to the market needs.
MSC announced today that it would cancel the next sailing of its MSC Bianca Silvia, a 15,000 teu vessel on the 2M's Griffin/AE55 service, due to "slowing demand" on the route.
It also said that two other vessels, the MSC Mirja and the MSC Ivana, would only call at Le Havre and Felixstowe if there was enough cargo to justify it.
Carriers are aware that they have to cater to the specific requirements of their customers and be ready to modify their schedules, accordingly, including offering inducement port calls when needed.
Meanwhile, the Ningbo Containerized Freight Index (NCFI) reported today that freight rates from China to North Europe are still under pressure, as the market is "oversupplied".
Drewry's WCI Asia-North Europe index also showed a 4% drop in its average rate, to $1,291 per 40ft, which is 86% lower than a year ago.
Ocean carriers serving the Asia-North Europe route have lost hope of a traditional peak season this year, which will have a negative impact on their full-year earnings projections, forcing them to lower them.
In addition, a survey of freight forwarders by online platform Container xChange revealed that not only did they experience a slowdown in business, but also that they were "cautious" about the market outlook.
Its market forecaster for July said: "The shipping industry enters Q3 with continued rate erosion, as negative market sentiment persists ahead of the invisible peak season."
Of the respondents, 65% said their business was slower than in the first quarter of the year, 19% said it was unchanged, while, surprisingly, 16% said it was actually better than in Q1.
However, freight forwarders remain optimistic, and 64% of them said they were "hopeful" that their business would improve in the third quarter, although they expected it to be lower than in the previous two years, due to the reduced purchasing power of consumers in the US and EU.
Source: theloadstar.com