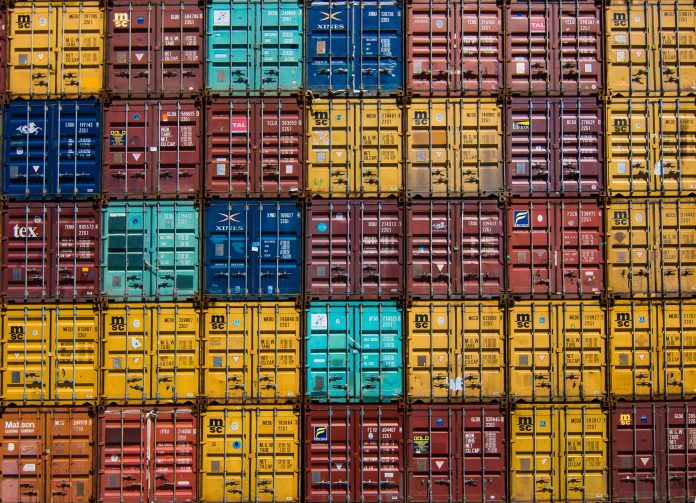 Sharar Nayel container-news
As an impact of the Chinese New Year linked import slowdown from China, followed by the latest Covid connected lockdown in various Chinese provinces, and the Russian invasion in Ukraine, Bangladesh's shipping circle is facing severe equipment shortage.
Ship liners fear a further spike of box shortages in the coming weeks as the situation further worsens in China, whereas on Tuesday the pandemic spread to 21 provinces and municipalities including Beijing, Shanghai, Shenzhen, Zhejiang, Jilin, Suzhou, and Guangzhou.
Though none of the ports are closed down due to the lockdowns in cities, operations are partly hampered due to a shortage of port workers, warehouses remained closed, and movement of vehicles is restricted creating disruption.
China and India are major import sources for Bangladesh and if imports are seriously disrupted due to the lockdown, Bangladesh's manufacturing sector will face severe shortage of raw materials and empty containers.
Vessel operators in Bangladesh mainly import 40-foot high cube empty containers to make apparel shipments to the western nations.
Data show that MSC is the highest importer of empty boxes in Bangladesh followed by Hapag-Lloyd, Ocean Network Express (ONE) and CMA CGM. MSC alone imported 1,201 FEU containers in January and 862 FEU in February.
Mohammad Ajmir Hossain Chowdhury, deputy general manager at MSC Bangladesh, said major Europe and America bound operators are facing equipment shortage as they do not get import boxes from China.
"Our import is now very slow thus we are facing shortage of 40-foot empty containers," he said and added that the Swiss/Italian line makes export cargo shipments by importing empty boxes from regional transshipment ports. "I think the equipment shortage situation may worsen further as the impacts of Russian war and Chinese lockdown is spreading worldwide," Chowdhury noted.
A Hapag-Lloyd official in Dhaka said line operators are already in shortage of equipment and meeting the need by importing empty containers, especially the 40-foot high cube one.
"Equipment is limited for our line as import dropped due to Chinese New Year," said a representative of another main line operator in Dhaka and added, "Volume is yet to be back to normal, as far as our principal is in concern."
He preferred not to be quoted as "there are competition issues" among the operators. "We can't let our competitors know our status," the spokesperson of the company told Container News.
A Maersk spokesperson, however, told Container News that the Danish carrier has not been facing any issues with the availability of containers until now. "The latest developments around the Covid outbreaks are still developing and it is a bit early to comment on it," he noted.
Abul Kalam Azad, a Narayanganj based apparel maker, said exporters are facing the pinch of equipment shortage again leading to delays in bookings. "The fresh lockdown situation in China may deepen the box crisis further disrupting shipments," he pointed out.