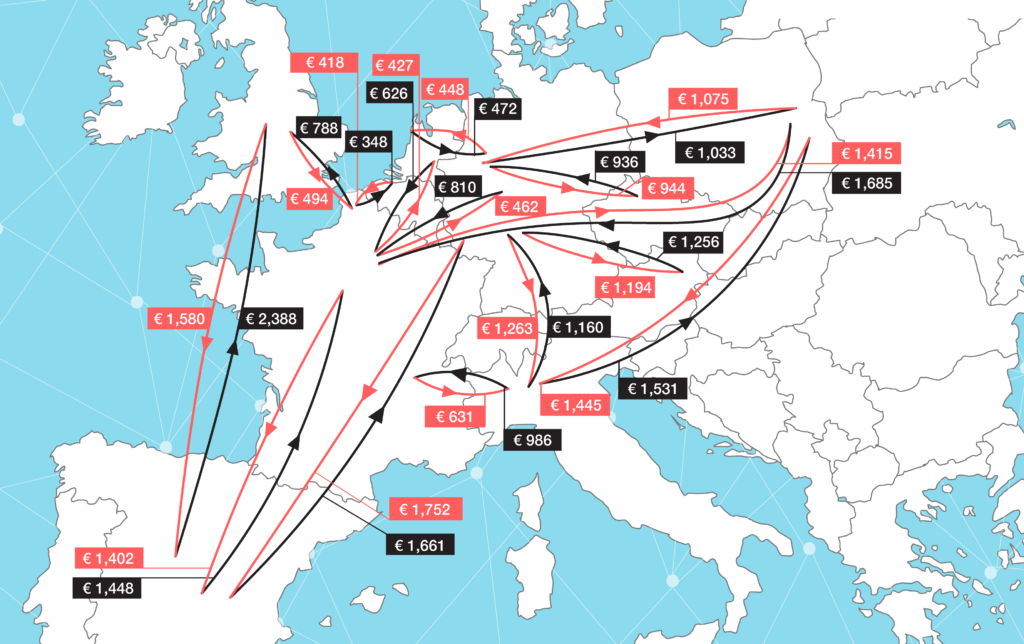 The Loadstar
According to the latest Road Freight Rate Benchmark published by Transport Intelligence (Ti) and Upply, high prices across Europe have been driven by driver shortages, rising fuel costs, supply chain congestion and a supply-demand imbalance.
The Benchmark index stood at 108.3 in Q4 2021, higher by 1.1 points than in Q3 2021 and 3.2 points higher than in Q4 20. It marked the sixth consecutive quarter of rate increases across Europe. Upply CEO, Thomas Larrieu, said road freight rates in Europe showed no signs of abating in the near term and warned that shippers could expect further increases this year.
Vincent Erard, the International Road Transport Union's (IRU's) Director of Corporate Services, said driver shortage was a big challenge as Europe's economies recover and the demand for transport services increases.
Data from the IRU reports that in 2021, the U.K. had up to 100,000 driver posts unfilled. Germany and Poland faced driver shortages of up to 60,000, France was missing 31,000 drivers while Italy and Spain each faced shortfalls of 20,000 drivers. Additionally, rising fuel prices were also putting transport operators under pressure. Fuel costs which account for one-third of total operating costs have risen by 25% year-over-year in countries across the region.
Freight rates are expected to remain high in Q1 2022 as demand stays strong, costs high and capacity constrained. "Heightened demand and restricted supply look set to remain over the coming months, likely insulating rates from a traditional Q1 dip from peak season levels," said Nathaniel Donaldson, economic analyst at Ti.