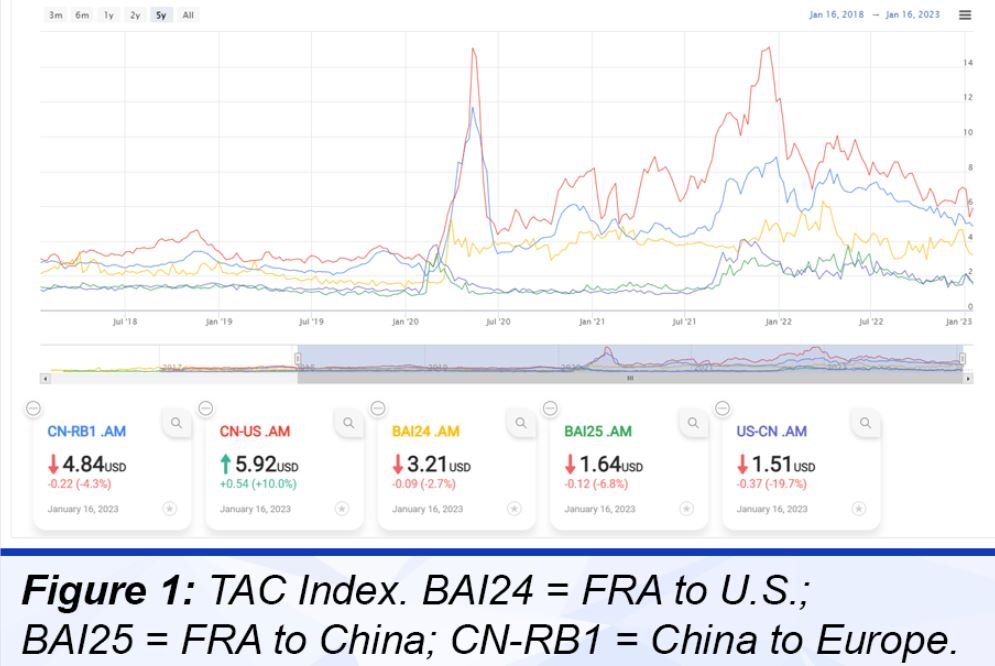 Air Freight rates continue to decline on major routes with exception of the China-U.S. route which has grown 10%, the TAC Index shows.
This development comes on the heels of early factory closures in China as the Chinese New Year (CNY) holiday nears but also in part because of new COVID cases and weak demand.
According to the TAC Index, rates are in steady decline across the board with several lanes approaching or already at pre-COVID levels (see Figure 1).
Looking back to 2019 and prior, Drewry's East West Airfreight Price Index only registered rises in January or February, twice in six years.
Otherwise, no matter when CNY fell, they fell between -1% and -3%. The exception was in 2017, when it dropped -10%.
The rest of January will pose a challenge for carriers, with factories likely to be shut now until February.
According to a 2019 Drewry report, rates downtrend in March through May with the exception of the China-U.S. route.
However, recent trade data indicates little demand from the U.S. in the fourth quarter.
Consequently, both demand and production could be soft in the foreseeable future.
Source: The Loadstar