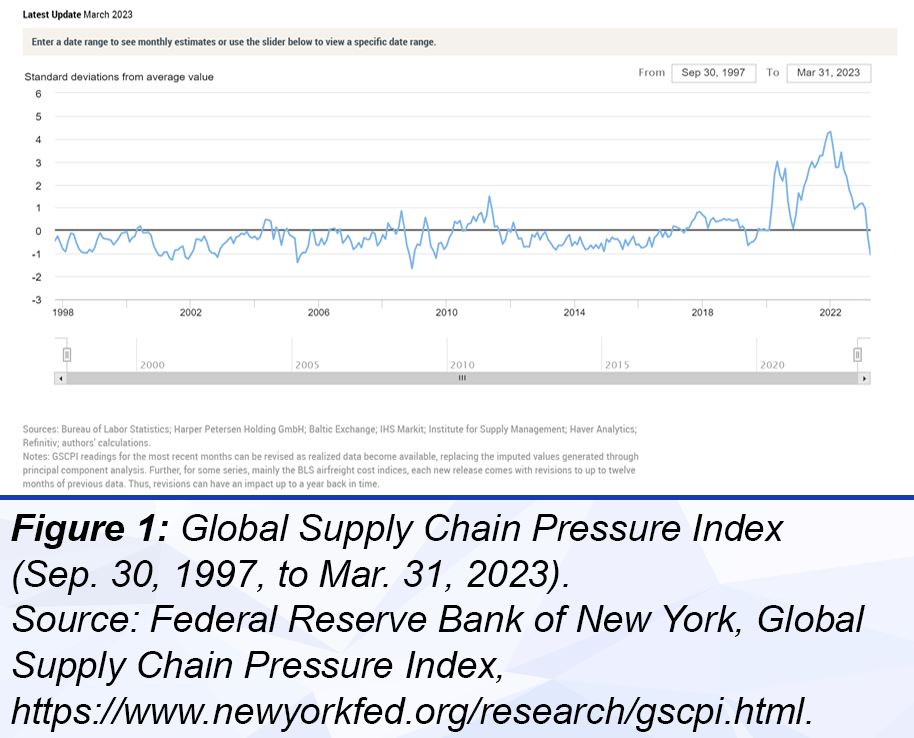 New numbers from the Federal Reserve Bank of New York show that container freight and the flow of goods from A to B are returning to normal across global supply chains.
March 2023 figures provided by the US Federal Reserve Bank of New York report the Global Supply Chain Pressure Index (GSCPI) falling to -1.06 points. Since an index level of zero marks the historical average, a negative index reading indicates pressure on global supply chains no longer exists
The index reached a peak in December 2021 at 4.31 points. At the time, the container market saw extreme activity with vessels bunched up outside the largest ports, which were facing immense congestion pressures.
"The GSCPI's recent movements suggest that global supply chain conditions have largely normalized after experiencing temporary setbacks around the turn of the year," writes the Federal Reserve Bank of New York.
Source: ShippingWatch