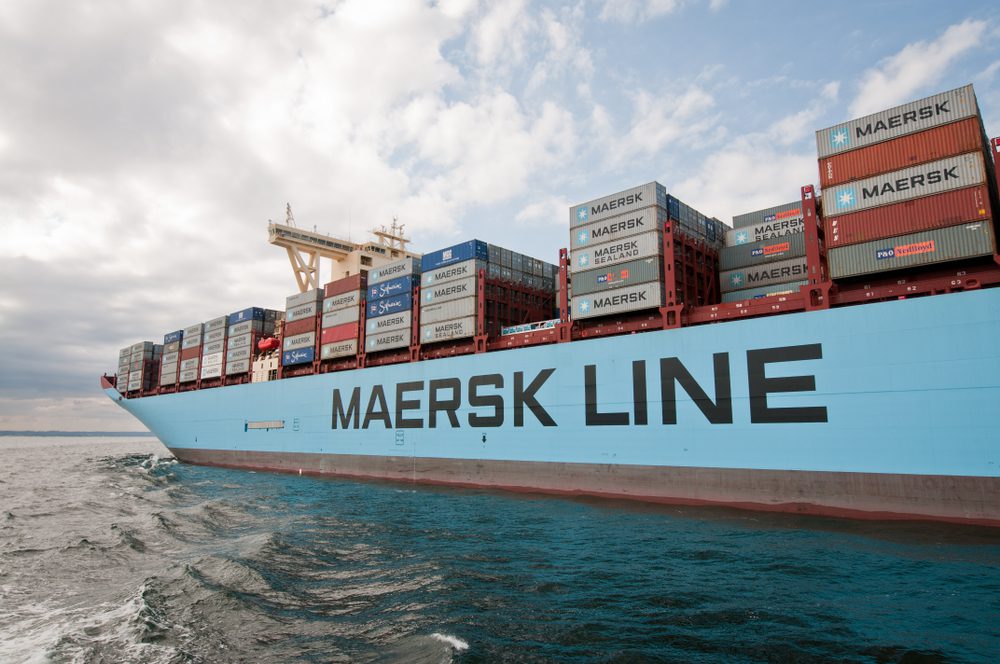 Mike Schuler gCaptain
Danish shipping giant Maersk has confirmed that it has been subpoenaed by the U.S. Department of Justice related to ongoing investigations into ocean carriers and supply chains disruptions.
The subpoena, which has not been confirmed publicly by the DOJ, comes as the Biden Administration is ramping up pressure on international ocean carriers and shipping alliances that the Administration has called out for driving up prices for American consumers and businesses.
"During the pandemic, these foreign-owned companies raised prices by as much as 1,000% and made record profits. Tonight, I'm announcing a crackdown on these companies overcharging American businesses and consumers," President Biden said during his State of the Union address earlier this month.
In a White House Fact Sheet preceding the SOTU address, President Biden announced the expansion of a partnership between the Department of Justice and the Federal Maritime Commission (FMC), the independent agency overseeing competition in international ocean shipping, to ramp up enforcement of U.S. shipping laws and collaborate on anti-competitive behavior in the sector, taking aim at shipping's exemption from competition law.
But despite inquiries already by the FMC into related matters, including ocean carriers' detention and demurrage practices, so far there has been no evidence of wrongdoing—meaning the carrier alliances have been, as far as we know, operating within the scope of the law.
During the recent liner industry conference TPM22 held in Long Beach, California, FMC Chairman Daniel Maffei told attendees that despite pressure from shippers to combat "rapid inflation of rates and decline in reliability" in ocean shipping, without "some kind of artificial limitation on the supply of cargo space," the FMC's hands are tied on the matter.
"But even after we've increased the reporting requirements and deepened our analysis so far, we have found no evidence of anything like that that's actionable and furthermore neither has the European Union or China," said Maffei.
The basis for the DOJ's subpoena against Maersk was not immediately clear, nor was it clear if any other ocean carriers had received similar subpoenas.
"We can confirm that we have received a subpoena from the U.S. Dept. of Justice with respect to their ongoing investigation into supply chain disruption," said Tom Boyd, a spokesperson for Maersk North America. "We have not seen evidence of any actual or alleged wrongdoing on the part of Maersk and will continue to cooperate with the U.S. Dept. of Justice as they continue their investigation."