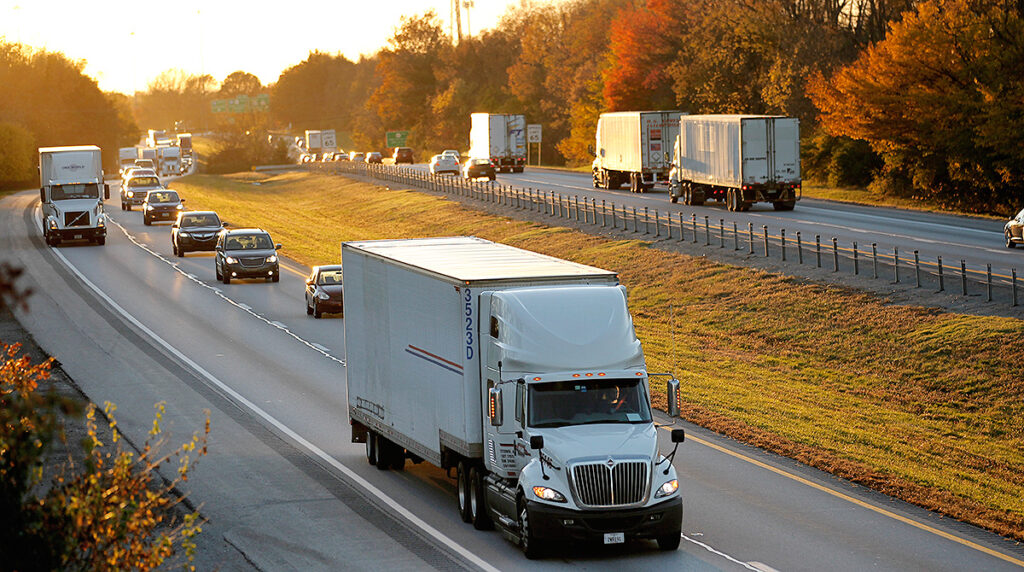 The ATA's For-Hire Truck Tonnage Index decreased a further 2.5% in November following a drop of 1.2% in October.
The Tonnage Index is largely calculated on contract freight, rather than the spot market freight.
"For-hire truck tonnage saw the largest single monthly decrease in November since the start of the pandemic and a total drop of 3.7% in October and November," said ATA chief economist Bob Costello.
However, the ATA's for-hire tonnage index still recorded a 0.8% uptick year-over-year in November.
Costello said the decline in freight volumes "match anecdotal reports of a soft fall freight season as well as a slowing goods-economy generally".
He noted that housing-related freight was especially weak. With trucking accounting for 72% of freight tonnage in the U.S., it functions as a barometer of the overall economy.
According to the ATA, the year-over-year increase was the 15th consecutive gain but also was the smallest increase over that period.
In October, the index was up 4% from a year earlier. Year-to-date through November, tonnage is up 3.7% compared with the same period in 2021.
Source: American Trucking Association