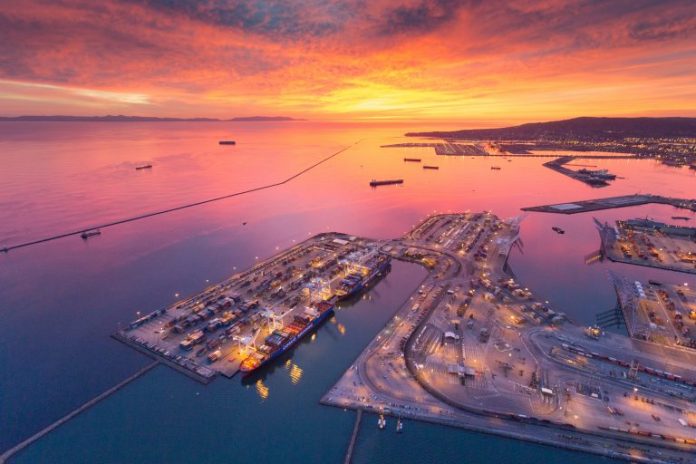 The ports of Long Beach and Los Angeles have released a final report on the current state and overall feasibility of using clean, heavy-duty drayage truck technology throughout the San Pedro Bay port complex.
The two mega container ports in California have jointly released a draft assessment in August 2022 for public review and comment.
The 2021 assessment builds upon the inaugural 2018 assessment and examines the current state of technology, operational characteristics, economic considerations, infrastructure availability and commercial readiness related to zero-emissions (ZE) and low-emissions drayage trucks.
Furthermore, according to a statement, the 2017 CAAP Update established goals of ZE drayage trucks by 2035 and ZE terminal equipment by 2030. As part of this strategy, the ports committed to developing feasibility assessments every three years to inform a joint approach to meeting those goals.
The document calls for the ports to reduce greenhouse gases to 40% below 1990 levels by 2030 and 80% below 1990 levels by 2050.
The CAAP was originally approved in 2006.
Source: container-news.com