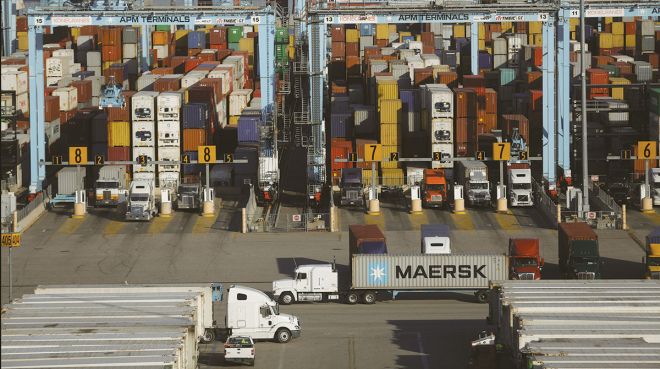 Concerns are rising among West Coast ports as negotiations resume between the International Longshore and Warehouse Union (ILWU) and Pacific Maritime Association (PMA).
The slow pace of contract talks is negatively impacting import and export shipping business.
January container volume numbers show a significant year-over-year drop at the ports of Los Angeles and Long Beach, California.
The Port of Los Angeles reported a 16.1% year-over-year decline, and the port is operating at about 80% capacity.
Uncertainty over the labor contract is the primary factor for the decline, as exporters and importers have voiced concerns over labor unrest, and have shifted cargo to the East and Gulf Coast ports.
The Port of Long Beach saw a 28.3% year-over-year decrease in container volume, and the Port of Oakland experienced a 15.6% decline.
The Northwest Seaport Alliance that operates facilities in Seattle and Tacoma, Washington, reported a 27.7% year-over-year decline.
Port Houston saw a 1% year-over-year decline, and the Port of Savannah, Georgia, had its slowest January since 2020.
The Port of Virginia reported a 9.1% increase, while the South Carolina Ports Authority reported a 4.6% year-over-year decline in January.
The Port Authority of New York/New Jersey reported a 20.5% year-over-year decline in December.
Port officials are anticipating an increase in container volume later this year.