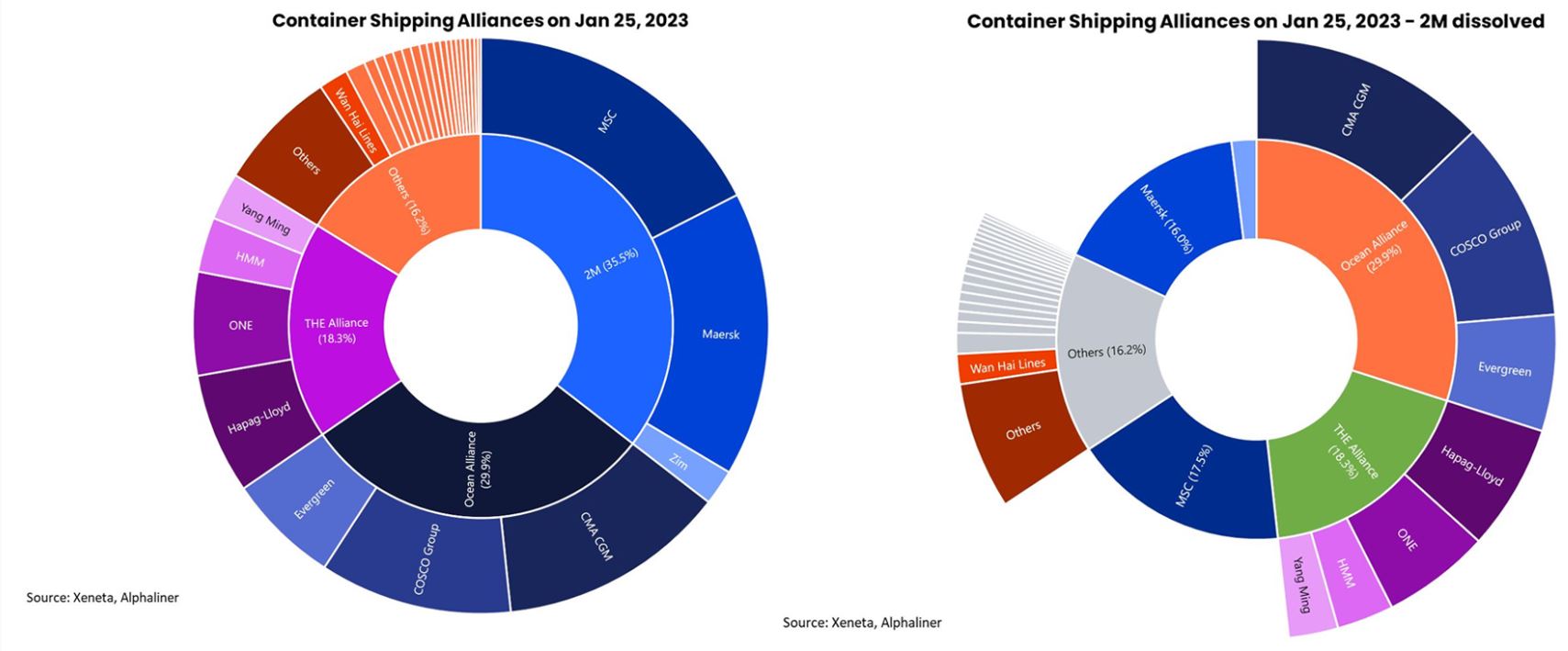 The two largest global container lines have mutually agreed to end their vessel-sharing partnership in January 2025.
A joint statement by Vincent Clerc, CEO of A. P. Moller – Maersk, and Soren Toft, CEO of MSC, said that discontinuing the vessel-sharing alliance would allow both companies to "pursue their individual strategies".
Consultant Drewry observed that decoupling the 2M alliance agreement could leave Maersk in "a tight spot" because "it is too big to join an existing alliance and too small to go it alone".
However, while MSC has size in its favor, there is a risk. Drewry warned that to fill its ships, MSC could return to its old market share/low-cost model, destabilizing the market.
Maersk has suggested it will seek out vessel-sharing agreements to continue offering its broad global range of offerings post-2M.
Many experts are predicting there will be plenty more inter-alliance slot charter deals, similar to Hapag-Lloyd's recent agreement with 2M for Asia to North Europe.
"Alliance membership becomes more difficult to reconcile with far-reaching vertical integration strategies of carriers.
Both Maersk and MSC have taken distinctive steps in this direction in the past few years," commented Theo Notteboom, a professor of port and maritime economics at the University of Antwerp in a post on LinkedIn.
The dissolution of the 2M partnership is expected to reshape alliances on the Asia-Europe, Trans-Atlantic and Trans-Pacific.
"This will change the competitive dynamics on the major East-West trades for all major carriers, and clearly all carriers will take a close look at which threats and opportunities this will bring forth," Lars Jensen, shipping analyst and CEO of Vespucci Maritime wrote on a LinkedIn post.
"This is only the first domino piece falling," he added.
Source: splash247.com