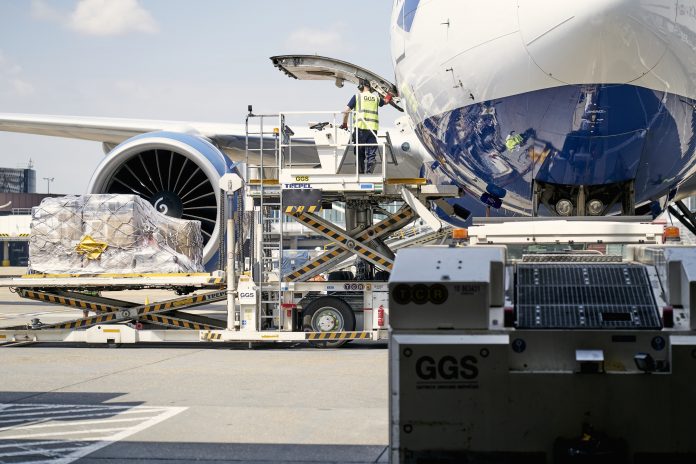 Cargo volumes have slowed further in November at the ports of Los Angeles and Long Beach.
The decline is expected to continue through the second quarter of 2023 or later.
Port of Los Angeles Executive Director, Gene Seroka said during his monthly media briefing that between August and November, the port had experienced a 21% decline in cargo volume.
He pointed to an overall slowing of U.S. trade and specifically a 12% decline year-over-year in imports as retailers eased factory orders.
The Port of Long Beach reported overall port volumes was also down 21%, which was 24% below the port's five-year average.
CEO of Ocean Network Express (ONE), Jeremy Nixon, who joined Seroka at the press conference, said ONE has been blanking or canceling around 20% of its sailings since October.
He expects about half its capacity will be removed around Chinese New Year, which begins on January 22, 2023.
Seroka and Nixon said a reason for declining cargo volumes is the reaction to the ongoing labor negotiations between the International Longshore & Warehouse Union and the Pacific Maritime Association, with volumes being redirected to East and Gulf Coast ports.
The Port of Los Angeles saw 13 canceled sailings in November and 11 more cancelations are expected in December.
The holidays are also expected to create challenges for the ports.
Nixon pointed out the earlier-than-usual Chinese Lunar New Year holiday and noted it was likely factories will close for production for a longer period, from around January 7 until February 6.
He added, "Then there will be quite a long 'rain shadow' afterwards as it will take time to get production up and running."
Nixon said there are expectations for "a very soft February in terms of sailings coming out of Asia" and subsequently, "manifest itself for LA arrivals as a very soft February and March as well".
"We'll probably see some pickup in seasonality around March, April and May," he noted.
Nixon remains positive that demand will bounce back next year.
"It's going to be a slow first half for cargo volumes. But we expect at some point there will be a rebalancing.
When that comes, probably toward the second half of 2023, it's going to be back to business as usual," he said.
Source: American Shipper