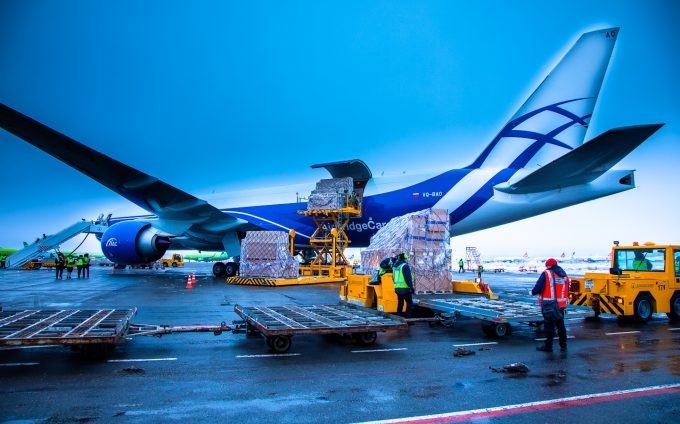 Below-deck capacity has significantly increased in Asian markets with rising long-haul passenger numbers, but freight demand in key markets of Europe and North America is slackening.
Air cargo spot rates out of China have fallen sharply through the third quarter and into October, reflecting the supply-demand imbalance.
Average rate levels from Shanghai to North Europe in the third quarter were down -9% compared with the second quarter and down -22% year-over-year (y/y), according to the Baltic Air Index (see Figure).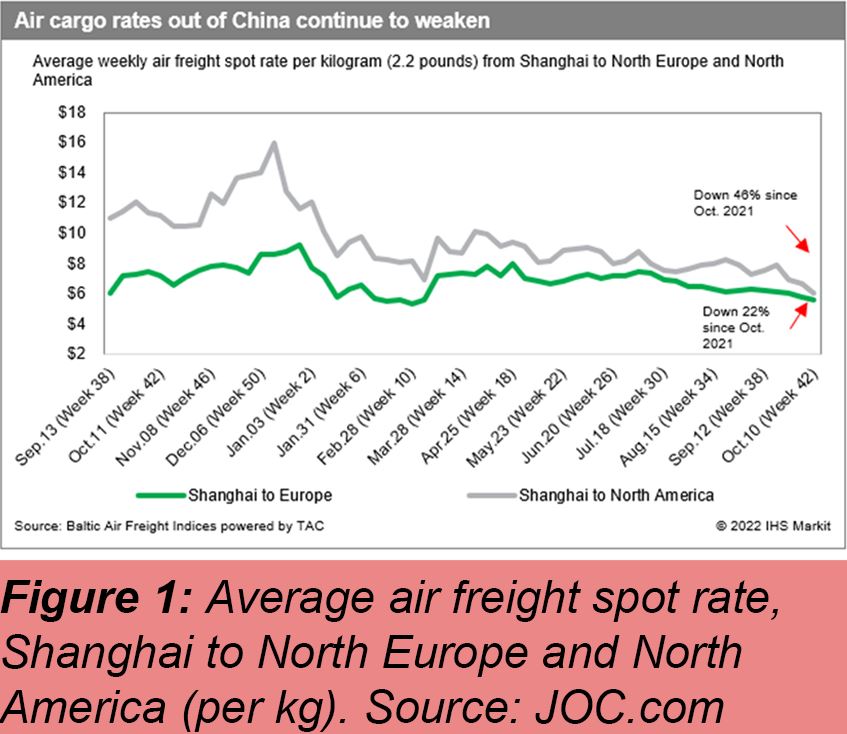 The BAI Index shows a steep decline in average spot rates from Shanghai to North America. The average third-quarter rate was -13% lower than in the second quarter and down -46% y/y.
Ronald Lam, chief customer and commercial officer for Cathay Pacific, said air freight volume in September was down -21% y/y.
The Hong Kong-based carrier compensated by reducing cargo flight capacity and operated fewer cargo-only passenger services on long-haul routes.
In a recent operational update, Lam said the larger-than-expected demand drop was due to lower consumer demand and reduced manufacturing activities in the Chinese mainland as a new wave of lockdowns limit manufacturing activity.
The air cargo hub of Zhengzhou was locked down in the past week, while the major manufacturing and exporting centers of Chengdu, Dalian, Guangzhou, Shenzhen, and Tianjin have been affected by pandemic-tackling measures.
Despite falling demand and rates and rising inflation in Europe and the U.S., air cargo industry executives expect an improvement in the market during the coming end-of-year peak season.
"We remain positive that there will be solid demand over the traditional cargo peak period, and while it will not reach the levels achieved last year, we expect it to still be above historical averages," Lam noted.
Source: Journal of Commerce