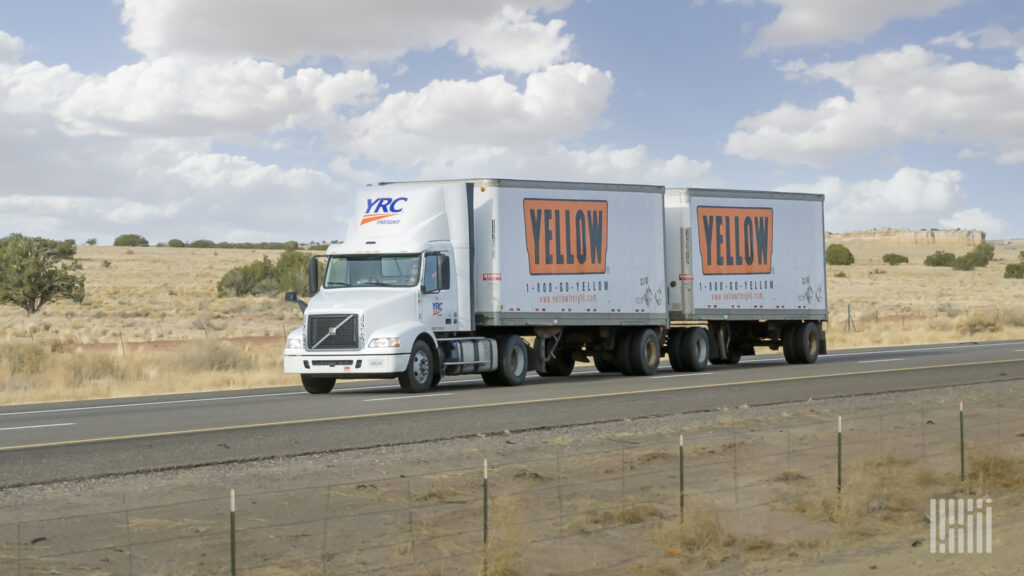 Yellow, the third-largest U.S. less-than-truckload (LTL) provider, is preparing to file for bankruptcy, according to The Wall Street Journal and other news outlets. The company has been struggling for some time with debts of $1.3 billion and declining revenues and reserves.
Yellow Logistics, the company's 3PL, is up for sale and Yellow is "actively" engaged in negotiations with potential buyers. The Teamsters union threatened a strike after Yellow failed to make employee benefit contributions. The strike was called off after the insurer agreed to continue providing health care benefits and gave the company 30 days to reimburse it.
The dispute between management and the labor union over restructuring plans has seen customers pulling back from the LTL provider. Industry experts warn that freight will not likely be moved "at a similar cost" to the rates charged by Yellow. "Yellow customers need to be prepared to pay more" when they shift to other LTL carriers, said Satish Jindel, president of transportation research firm SJ Consulting Group.
One LTL official said an exit by Yellow would push overall LTL rates up 5% or more, and Yellow customers paying lower rates could see double-digit rate increases. "They'll replace certain lanes and you're on your own for the rest," said Mike Regan, shipper advocate and chief relationship officer at shipping software company TranzAct Technologies.
Source: Wall Street Jornal