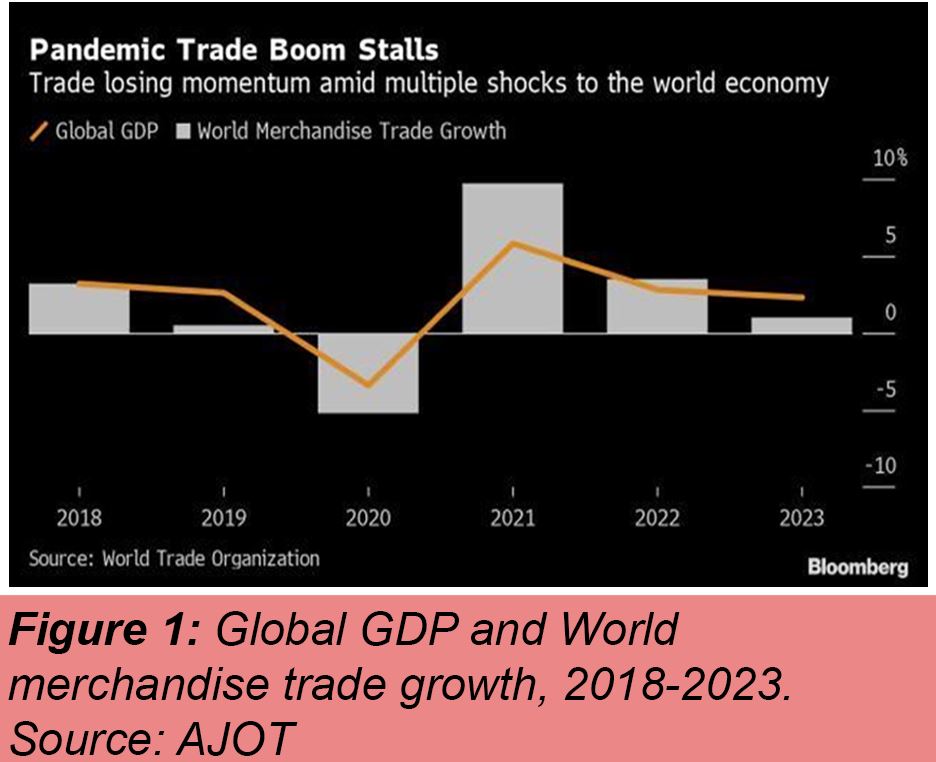 Global merchandise trade is set to slow next year, facing headwinds ranging from Russia's war in Ukraine, high energy costs in Europe and the tightening of U.S. monetary policy leading to higher manufacturing costs and squeezing households, the World Trade Organization (WTO) said
The WTO said it expects trade growth to only increase 1% in 2023, down sharply from the previous forecast of 3.4%.
It also raised its projection for growth in merchandise trade to 3.5% in 2022, slightly better than the 3% forecast in April.
The WTO's forecasts, which are in line with IMF and OECD projections, mark a major deceleration from last year's 9.7% growth in global trade.
"We're looking at a situation in which a global slowdown is going to squeeze households even more, squeeze businesses and we may be edging into a recession.
It's looking quite grim, a little more grim than we had thought," WTO Director-General Ngozi Okonjo-Iweala said in an interview.
Okonjo-Iweala cautioned against a retrenchment in global supply chains, saying such moves will only worsen inflationary pressures and slow economic growth.
A slowdown in trade poses challenges for logistics industries such as container shipping, where the biggest players posted record profits in recent quarters because of sky-high ocean freight rates.
Some of them are already adjusting their businesses to account for lower volumes.
Source: American Journal of Transportation