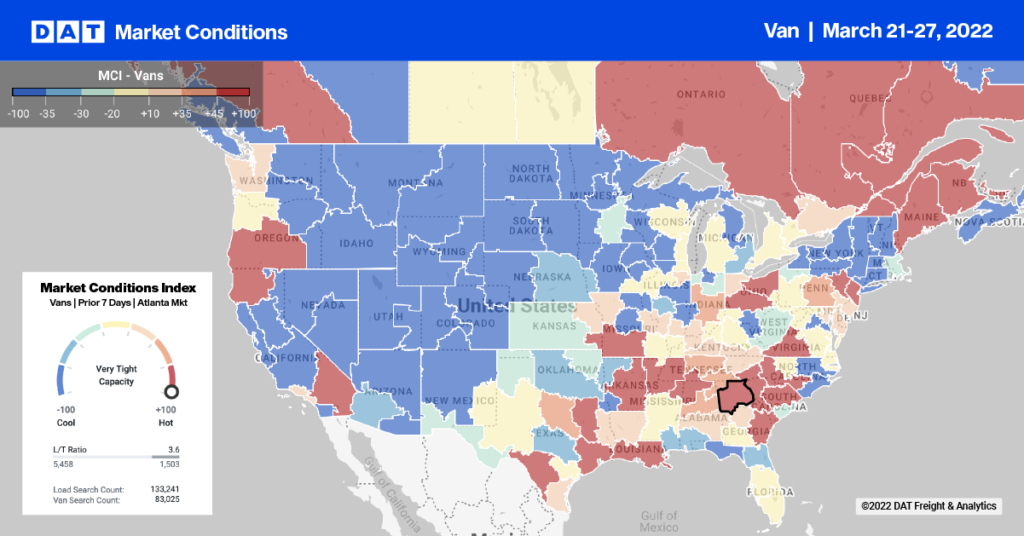 The American Trucking Associations' advanced seasonally adjusted (SA) For-Hire Truck Tonnage Index was unchanged in February after increasing 0.4% in January.
Compared with February 2021, the SA index rose 2.4%. Demand for trucking freight services remains strong. The fact that the tonnage index hasn't fully recovered is a supply problem, not a lack of demand.
Port congestion on the West Coast is easing. The number of vessels waiting to unload nears 40 (down from 109 on 9 January 2022) according to the Marine Exchange of Southern California.
However, importers continue to redirect loaded containers to other less-congested ports.
The Gulf Coasts' Port Houston has been one of the larger ports to benefit from the coastal shift away from the congested West Coast. February's import volumes were up 37% y/y.
Most shipments come from mainland China, where total volumes are 39% higher y/y in Port Houston.
According to Port Houston, "this is the biggest February Port Houston has ever seen in terms of containers."
In response to this strong growth, the port is opening additional gates and adding three new neo-Panamax ship-to-shore cranes allowing Port Houston to receive larger ships than ever before.
For truckload carriers, this means more volumes, just as the Houston freight market becomes the number one dry van market for load post volumes.
In the nation's largest port, load post volumes in Los Angeles decreased by 4% w/w.
Source DAT Freight & Analytics