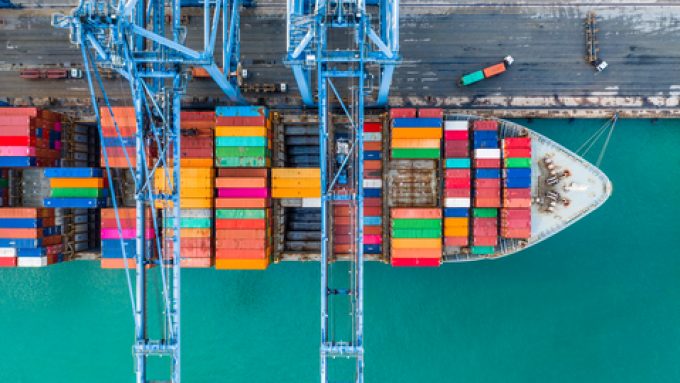 Container spot freight rates have taken on double-digit declines week-on-week on some of the major trades.
The Trans-Pacific Eastbound Asia-U.S. West Coast trade is around 80% lower than at the same point last year according to the Freightos Baltic Index (FBX).
Further, the shift of U.S. import volumes from West to East Coast ports was the reason Asia-U.S. East Coast rates have not declined as sharply, noted FBX lead analyst Judah Levine.
The weaker market has also led to a normalization of spot rates between different Asian locations.
A sharp divergence had emerged between China-U.S. rates and Southeast Asia-U.S. rates during the pandemic but with the falling spot rates, both trades are currently on par according to Xenata data.
Peter Sand, Xeneta's chief analyst said spot rates from Asia had been falling considerably since May 2022 and are at its lowest level since April 2021.
"We have to remember though, those rates are dropping from historical highs, so it certainly won't be panic stations for the carriers just yet," he pointed out.
Most analysis is indicating weaker demand levels.
The U.S. National Retail Federation forecast that from July until the year end, every month is expected to show-year-on-year US import declines of -2% to -5%.
The same trend is mirrored on the Asia-European trades. According to the FBX, Asia-North Europe saw a -14% decline and Asia-Mediterranean was down -10%.
Sand told participants at a JOC webinar that the outlook remains bleak with little prospect of demand returning.
"Most carriers can be profitable with a utilization of 50-60% at today's rates, but if they continue to fall there will be questions about capacity management, because we cannot rule out rates returning to below pre-pandemic levels, especially with 7m TEU of ship orders on their way and congestion easing.
Ultimately, this will require significant idling of ships if carriers are to avoid a big rate decline in 2023 and 2024 – I'm afraid our forecasts are looking pretty weak," Sand said.
The head of ocean a global forwarder said it expected carriers to swiftly curtail capacity while noting a 40% increase in the number of blank sailings announced for October.
The company said this could prove problematic for European exporters. "With all the service blankings, I fear we will be facing another empty container shortage crisis, and it will require some creativity to get the boxes to where they are needed."
Source: The Loadstar