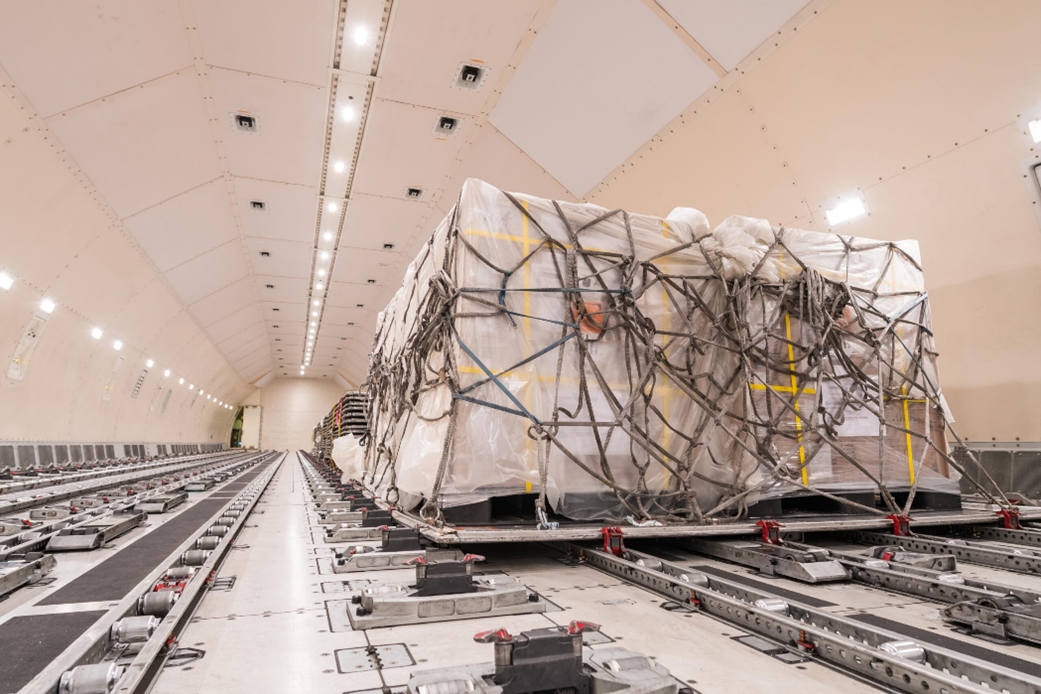 The month of May brought further challenges for airfreight rates as a combination of weak demand and a steady influx of returning belly capacity continued to impact the industry. Experts anticipate that this pressure on rates will persist throughout the year. Bruce Chan, director and senior research analyst at investment bank Stifel, expressed concerns about the ongoing decline in airfreight rates, stating that the soft demand and the resurgence of capacity, particularly from passenger flights, were major factors contributing to the situation.
In his monthly column for the Baltic Exchange, Chan highlighted the limited growth in West-bound trans-Atlantic cargo spot rates, which have only seen a 10% increase compared to pre-pandemic levels. Similarly, rates for Asia to Europe and Eastbound trans-Pacific Asia to the US have experienced modest growth, with increases of only 30% and 35% respectively. The subdued demand this year, driven by inventory restocking and constrained spending, has proven to be more significant than initially anticipated.
Chan also noted that the shift from air to ocean shipping, following the congestion issues faced by container shipping during the pandemic, has largely concluded. However, despite this adjustment, core airfreight demand remains muted. The continuous rise in belly capacity, mainly driven by the resumption of summer travel and robust passenger activity, has contributed to the oversupply challenge. Airlines may have even exceeded demand expectations, and it is expected to take time for capacity to stabilize after the summer surge subsides. According to data from the International Air Transport Association (IATA), available cargo tonne-kilometers (ACTKs) have increased by 10% worldwide compared to the previous year and are just 1% lower than in March 2019. Asia Pacific has experienced the most substantial growth, with ACTKs up nearly 25% year on year due to the lifting of pandemic restrictions. Meanwhile, Europe has seen an almost 9% increase.
Chan predicts that the market will face an oversupply of belly space during the summer, causing cargo rates to reach a low point in the coming months. However, he also anticipates that this excess capacity will persist into 2024. In May, rates on various trade lanes, including Shanghai to North America and Frankfurt to the US, saw significant declines compared to April. The overall expectation is that demand softness will continue throughout the year, accompanied by an increase in belly capacity. As a result, airfreight rates are likely to face ongoing pressure, becoming a prevailing theme in 2023.
Source: www.aircargonews.net / Rebecca Jeffrey