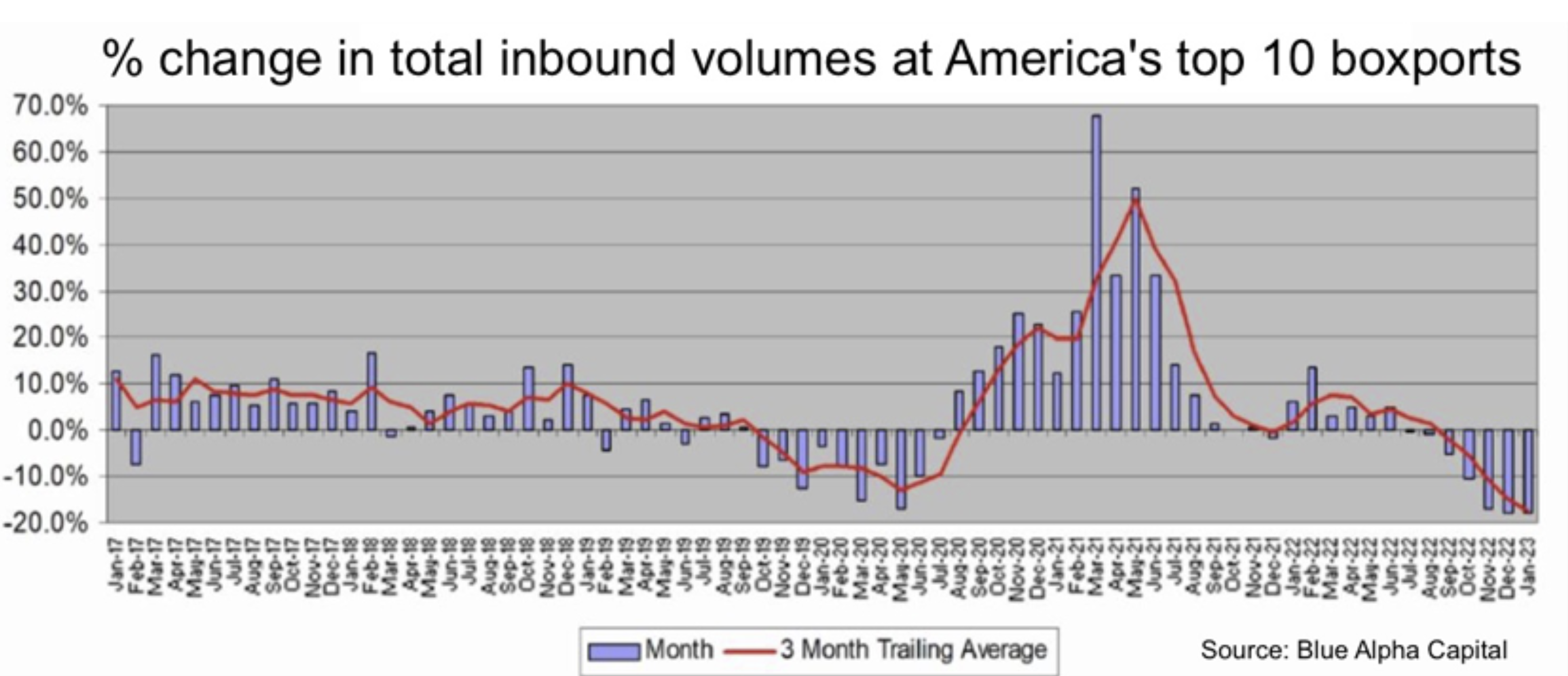 China's major ports are facing a growing stack of empty containers, leading to the relocation of surplus boxes to secondary ports to create more space.
Container xChange's Container Availability index (CAx) shows that Shanghai, Ningbo, Tianjin, and Shenzhen ports have recorded a surplus of containers above 0.6 for 11 consecutive weeks as of February 5, indicating an excess of containers.
Christian Roeloffs, CEO of Container xChange, described the situation as "bleak," pointing to the falling rates and increased container availability as signs of weak demand and slower economic growth.
Maersk and Clarksons Research predict a drop of up to -3.1% in global box volumes this year.
The declining inbound volumes at U.S. ports, including Long Beach, have partially contributed to the growing stock of empty containers in Shenzhen and other Asian ports.
The latest report from Blue Alpha Capital reveals that the ten largest American box ports saw a significant monthly inbound drop since 2008, down by -17.9% in January, marking the seventh consecutive month of expanding year-over-year declines at American ports.
West coast ports were hit harder, with a decline of -23.5% in January.
The comparison of inbound loads this January with those of January 2019 shows a negative four-year CAGR of -1.4%, according to Blue Alpha Capital.
Source: splash247.com