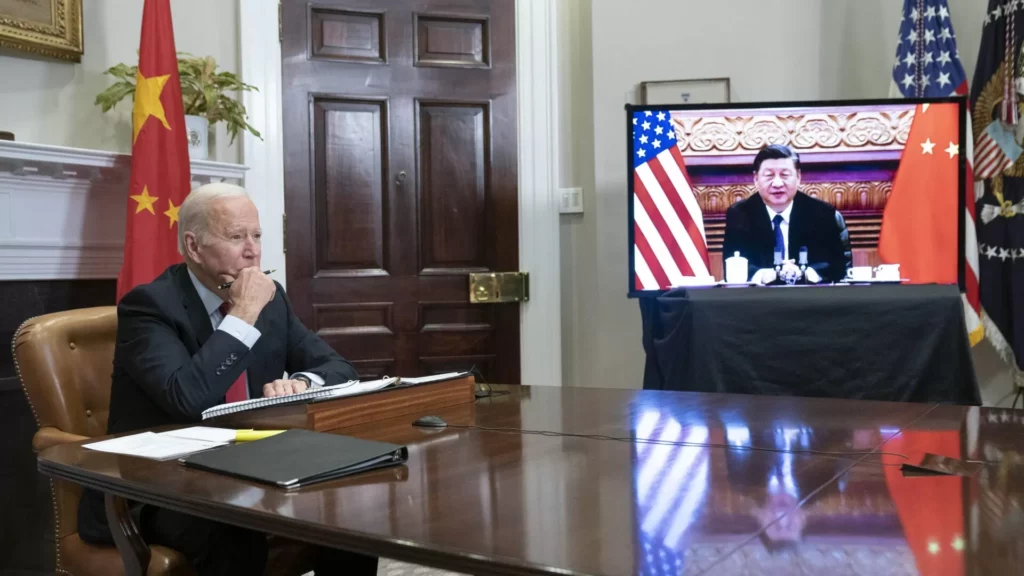 On Wednesday, August 9th President Joe Biden declared a new national emergency and immediately used it as the justification for creating a new screening system that will limit Americans' ability to invest overseas.
The new rules, which have been in development since last year, will prohibit private equity and venture capital firms from investing in China-based businesses working in a variety of high-tech fields such as artificial intelligence and semiconductors.
American investments that flow to other Chinese businesses will also be subject to new government scrutiny.
All of those springs from a vaguely worded executive order issued Wednesday afternoon.
In that order, Biden declared the "rapid advancement in semiconductors and microelectronics, quantum information technologies, and artificial intelligence capabilities" by "countries of concern"—China is not mentioned by name—to be a national emergency.
In response to the newly declared national emergency, Biden directed the Commerce Department and Treasury to design new rules governing outbound investments.
Congress will not be involved in the process.
"This narrowly targeted action will complement our existing export control and inbound investment screening tools and protect our national security while maintaining our longstanding commitment to open investment," the Treasury Department said in a statement.
Narrow or not, this is the first time that the U.S. government has targeted outgoing investments in such a manner.
The effort appears to be modeled on a similar screening system for inbound investments that was created in the 1970s and recently given greater powers.
Biden administration officials have talked about the desire to limit how private sector investments flow between the U.S. and China—often blurring the lines between economic and military concerns.
The idea to create an outbound investment screening mechanism was "driven by straightforward national security considerations. We will not compromise on these concerns, even when they force tradeoffs with our economic interests," said Treasury Secretary Janet Yellen.
Source: reason.com