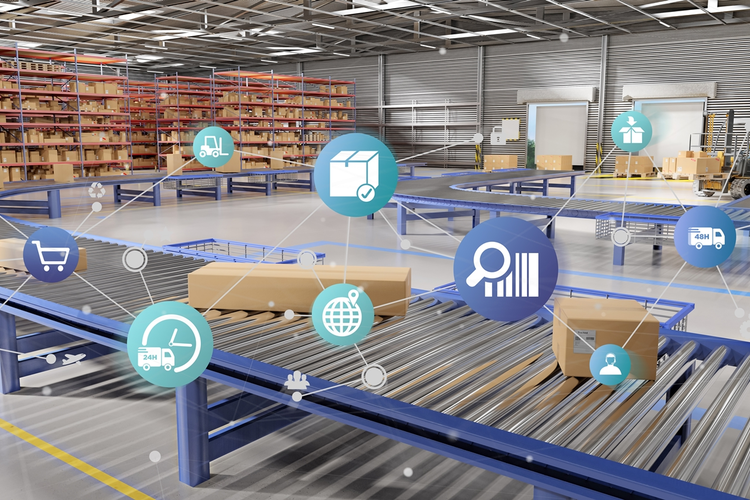 Consumer prices that took off last year are starting to flatten out as a wave of rising supply-chain costs starts to retreat.
The WSJ's Sarah Nassauer, Suzanne Kapner and Nick Timiraos report the trends on store shelves may be another sign that inflation is starting to turn a corner.
Many companies raised their prices substantially last year to offset higher fuel costs and higher prices for ingredients, parts and labor.
Now, some of those costs are coming down.
Freight-payments group Cass Information Systems says inferred rates in its Cass Freight Index fell 2.2% in December and that U.S. domestic shipping prices are on track to fall 5% this year, and loose capacity and lower fuel costs could send costs even lower.
Xeneta says spot container rates from Asia to the U.S. West Coast were down about 80% in December from the year before, and contract rates are also slipping.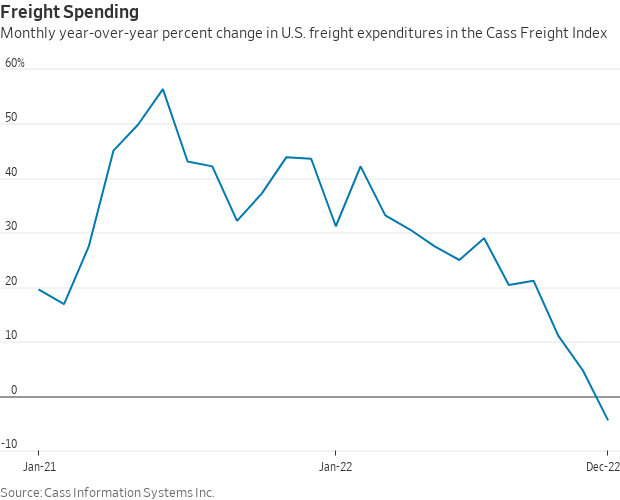 Logistics Technology
There may be some light coming to a dark spot in retail inventory management.
Google Cloud says it has developed an artificial-intelligence tool designed to help merchants better track the merchandise on their shelves.
The WSJ's Isabelle Bousquette reports the Alphabet subsidiary's tool analyzes videos and images from the retailer's own ceiling-mounted cameras, camera-equipped self-driving robots and store workers.
The idea has been around for a while, but retailers have been put off by the cost and complexity of deploying cameras on a big scale.
The new plan would help solve what's essentially become a guessing game for retailers, as tight inventory management inevitably gives way to the uncertainty of store operations.
Experts say it could help retailers replenish items faster to boost sales.
It could also provide the granular data store owners need to make more use of their consumer outlets for online fulfillment.
Source: WSJ‌.com