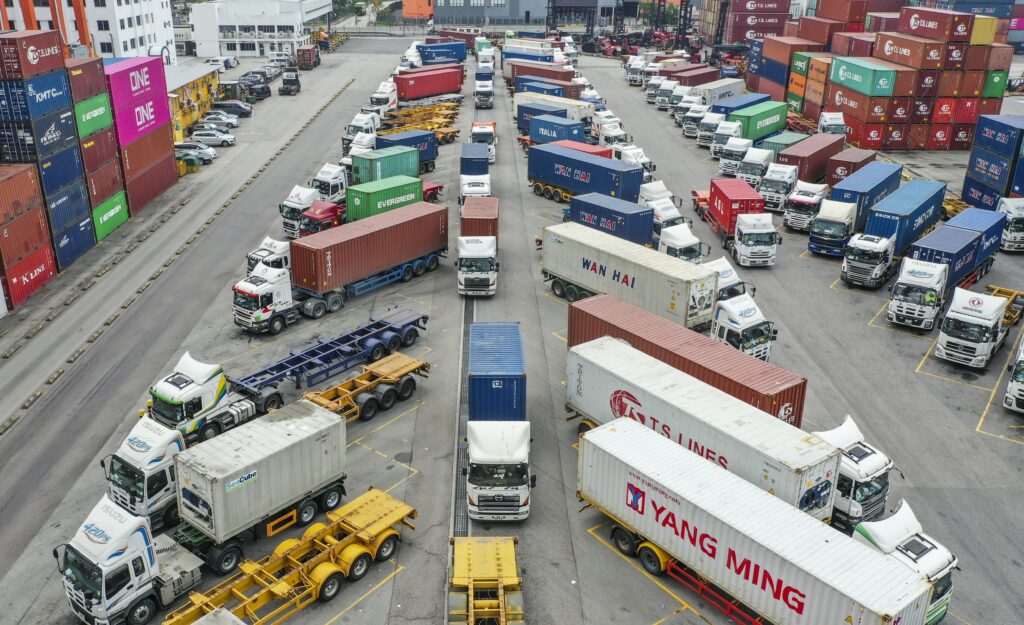 By Alex Lennane THELOADSTAR
The southern China air freight market has changed "dramatically" as Covid rages in Hong Kong, severely impacting the local trucking market to and from the mainland.
Forwarders estimate there is a 70% cut in truck capacity, further diminishing Hong Kong's air export market.
"Cross-border trucking has been impacted a lot, mainly due to truckers being found positive with Omicron, reducing manpower by 70% in this area," said one.
"Because of the slow cross-border process, much of the cargo cannot reach Hong Kong in time to catch flights. Virgin Atlantic has announced it will delay the resumption of operations (following Chinese New Year) until the IATA summer schedule starts," he added.
Another local forwarder explained: "About 80% of Hong Kong-origin traffic relies heavily on this border activity to keep HKG airport busy. Although the border has not closed yet, the cargo volume to HKG has been reduced significantly due to many truck drivers testing Covid-19 positive and being refused permission to return to mainland China.
"A lot of south China traffic traditionally routed via HKG now flies directly ex-Guangzhou or Shenzhen or other Chinese airports. I believe this situation will go for another one or two months, until the 'confirmed cases' are under control.  Now, HKG has a record of 50,000+ "confirmed cases" per day…. tough."
He added however that banking was harder on the mainland, allowing Hong Kong to maintain its built-in advantage.
"The transhipment hub function will not be affected, simply because of HKG's free and cross-trade bank services. You can easily remit millions of dollars in and out without any difficulty and this, so far, cannot be replaced by other cities in China where all inward and outward transfers are heavily audited and regulated."
However, demand has slumped since Chinese New Year, with rates "dropping to pre-Covid low season level" at one point, according to one master loader. But with capacity plummeting as numerous airlines become affected by the loss of Russian airspace or longer routings, rates are on the rise again.
One European forwarder, noting lack of capacity between Europe and Japan, Korea and China, said: "So that's the world's second, third and tenth-largest economies being cut off from huge amounts of capacity, both in and out, that supply vital components to the whole of the earth. UK/Europe and anything westbound is very much affected.
"HK looks to be going into hard lockdown – hardly any carriers flying there, due to Covid, so that's blocked off the route to/from market as a transshipment hub also.