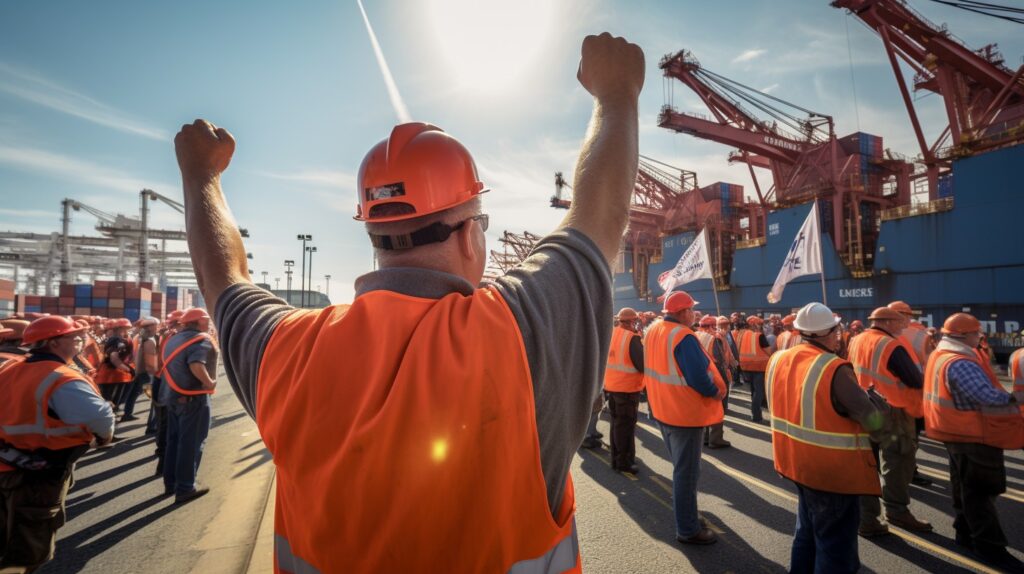 The International Longshoremen's Association (ILA), the union representing dockworkers on the U.S. East and Gulf coasts, warned members to prepare for a possible coast-wide strike in October 2024. Harold Daggett, the President of the ILA, conveyed this message to the rank-and-file members. He also mentioned that an update on wage negotiations with ocean carriers and waterfront employers would be presented at an ILA meeting in Nashville this week.
"The ILA leader will caution ILA members that these upcoming wage scale negotiations will be challenging and, because the union will hold firm on its pledge not to extend the contract beyond its expiration date of September 30, 2024 …," members should be ready for a strike next October, according to the press release.
The negotiations between the ILA and the United States Maritime Alliance (USMX), the management counterpart, will be significantly influenced by the wage increase levels agreed upon between employers and West Coast dockworkers in June and ratified in August.
The West Coast agreement, which ended months of labor strife, includes a substantial 32% salary increase over six years, with retroactive pay dating back to July 1, 2022. Additionally, it features a one-time $70 million bonus for the 20,000-strong International Longshore and Warehouse Union (ILWU) members for their efforts during the COVID-19 pandemic.
The impact of supply chain disruptions during the pandemic and the exceptional freight rates and carrier profits recorded in recent years will likely also play a significant role in the ILA negotiations. The ILA press statement suggests that Daggett "expects USMX to deliver a landmark compensation package."
The ILA's warning of a possible strike comes as the union is preparing for negotiations with the USMX on a new contract for its 70,000 members. The current contract expires on September 30, 2024.
The ILA is seeking significant wage increases for its members, as well as improved working conditions. The union is also concerned about the automation of dockwork, which it believes could lead to job losses.
The USMX, on the other hand, is trying to keep costs down. The alliance is also concerned about the impact of a strike on the U.S. economy.
The negotiations between the ILA and the USMX are likely to be difficult. If the two sides cannot reach an agreement, a strike could be possible.
A strike would have a significant impact on the U.S. economy. The ports on the East and Gulf coasts handle about 40% of the U.S. cargo trade. A strike could disrupt supply chains and lead to higher prices for consumers.
The ILA and the USMX are both hoping to avoid a strike. However, both sides are prepared to walk away from the negotiating table if they cannot reach an agreement.
The outcome of the negotiations will have a significant impact on the U.S. economy.
Source: Journal of Commerce