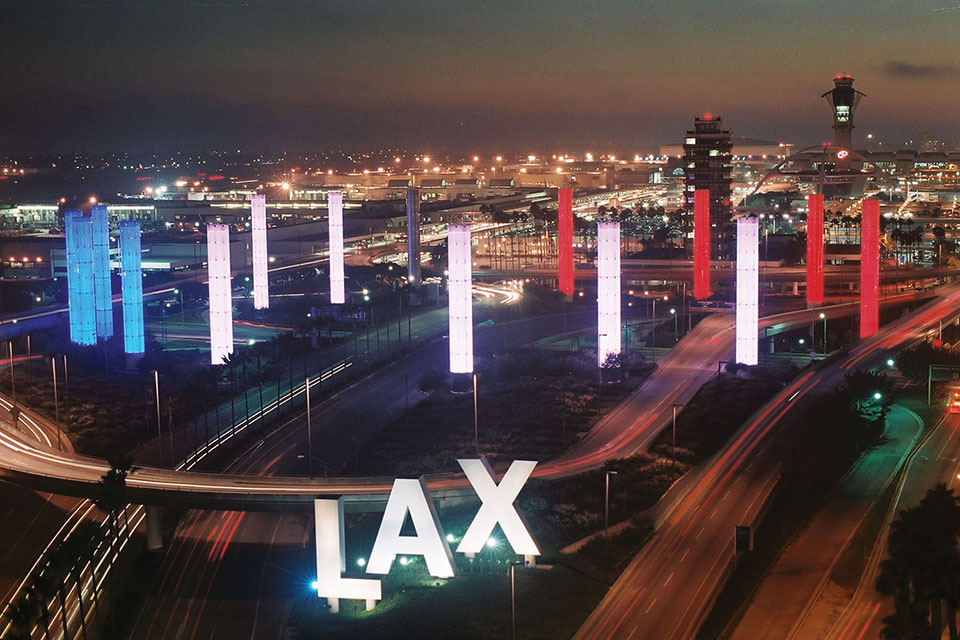 Los Angeles World Airports (LAWA) is set to construct and implement its new Cargo Modernization Program at Los Angeles International Airport (LAX). The program, which has been in the works for several years, is a major overhaul of LAX's outdated and inefficient cargo facilities.
The new program will include a number of improvements, including:
Improved airside access and aircraft parking
Landside infrastructure such as roadway geometry, facility access and parking for vehicles and trucks, right-sized truck aprons, truck queuing, and a marshalling yard
Automation capable of greatly expediting processing, including throughput and sorting, expediting pickup and drop-off, and saving stakeholders time and money.
The Cargo Modernization Program is expected to benefit the community, the country, and the overall supply chain.
For the Los Angeles region, the program will mean reduced noise and air pollution from trucks idling at the airport. It will also mean a more efficient and secure air cargo system for the country, which is critical to the global economy. And for the overall supply chain, the program will mean faster and cheaper transportation of goods, which will help to reduce costs and improve efficiency.
The program is not without its critics, however. Some trucking companies are worried about the impact of the new truck aprons and marshalling yard on their operations. And some environmental groups are concerned about the potential for increased pollution from the new facilities.
However, LAWA and its partners believe that the benefits of the Cargo Modernization Program far outweigh the concerns. They argue that the program is essential for the future of LAX and the region, and that it will make LAX a more competitive airport, boost the economy, and improve the quality of life for everyone in the community.
The LAX Cargo Modernization Program is a major undertaking, and it is expected to take several years to complete. However, LAWA and its partners are confident that the program will be a success, and that it will help to make LAX a world-class airport for air cargo.
The project is expected to cost $1 billion and create 10,000 jobs during construction.
The funding for the project will come from a combination of federal, state, and local sources.
The project is expected to be completed in 2027.
The Cargo Modernization Program is part of a larger effort by LAWA to modernize LAX and improve its efficiency.
Source: www.aircargonews.net