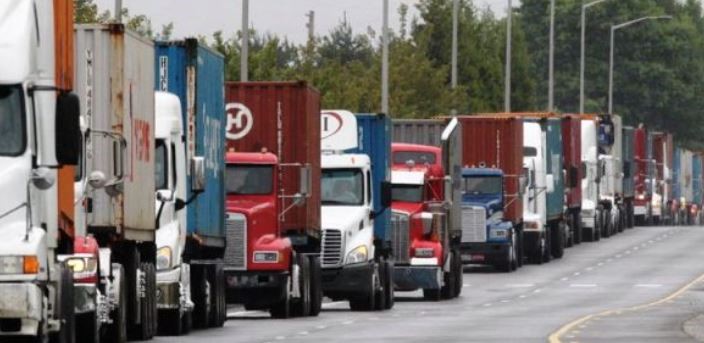 The outlook on U.S. logistics is grim to say the least.
Despite efforts to help ease congestion and increase workflow, the volume that ports, rails, and warehouses are dealing with is unprecedented.
The infamous congestion seen at Los Angeles and Long Beach has yet to be dampened, and now the list of nearly impossible ports has grown with the addition of Houston and Charleston.
Along the East Coast trucking insufficiencies are mounting and rates are soaring.
International importers are scrambling to use alternate ports to avoid the mayhem at the mega hubs, however this activity is rerouting truckers and creating equipment imbalances, prolonged timelines, and increased rates.
LA/LGB are still facing extreme congestion and related issues. Vessels wait weeks for appointments to berth, and truckers are typically booked for 5-7 weeks in advance.
It is not uncommon for trucking companies to turn down new requests even with ample advanced notice due to a lack of resources.
In early 2022, Gulf states boasted less-congested ports and the ability to alleviate the volume seen in SoCal's ports.
However, perhaps the efforts to reroute cargo have been too popular, as now Houston is a hotspot for congestion, lack of trucking, and extended timelines.
Imports were 40% of business in Houston, but in Q1 it was closer to 70%. The shift in operations is causing equipment imbalances with not enough chassis to match container need;
this means that cargo waits longer, trucking gets backed up, and the whole system starts to see a bullwhip effect of inefficiencies.
Charleston is no stranger to the same trend seen in Houston, as this East Coast port, like its peer in Norfolk, Savannah, and Baltimore are experiencing an increase in import demand and lack of infrastructure and processes to appropriately handle the volume.
The American Trucking Association claims 70% of U.S. freight is moved by trucks. With a number this high, it is clear why rates have become extremely volatile and subject to the supply and demand curve more than other shipping modes.
The recent rise in fuel cost also impacts the ever-growing trucking rates, as the world is still reeling in the Ukraine / Russian War, as well as other global events wreaking havoc on the global supply chain