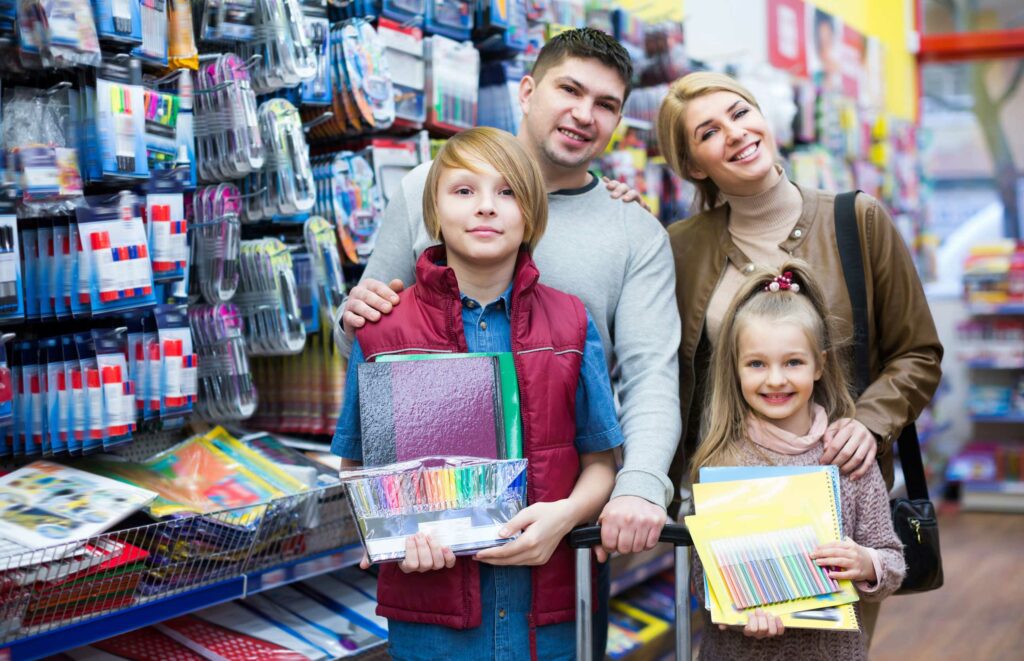 The National Retail Federation (NRF) has released insights projecting unprecedented consumer spending on back-to-school and college items for the upcoming summer. According to the NRF's annual survey conducted by Prosper Insights & Analytics, back-to-school spending is estimated to reach $41.5 billion this year, surpassing last year's $36.9 billion and the previous record of $37.1 billion set in 2021. Back-to-college spending is also predicted to soar to $94 billion, approximately $20 billion more than last year's record.
Matthew Shay, president and CEO of the NRF, emphasized the significance of back-to-school shopping, indicating that American consumers are eager to begin their purchases early. Retailers have been diligently preparing for the demand, ensuring they are well-stocked with essential items needed by families and students for the upcoming school year.
The NRF's annual survey on back-to-class shopping trends, conducted since 2003, included 7,843 consumers. The study was conducted from June 30 to July 6, with a margin of error of plus or minus 1.1 percentage points.
The survey revealed that more than half (55%) of consumers shopping for back-to-class items have already started their shopping as of early July, on par with last year's figures. However, this early shopping trend is up from 44% in 2019, consistent with the pattern of consumers shopping earlier for major spending events. Despite starting early, 85% of shoppers reported having at least half of their shopping yet to be completed.
Families with children in elementary through high school plan to spend an average of $890.07 on back-to-school items this year, which is around $25 more than the previous year's record.
The increase in anticipated spending is driven by higher demand for electronics, with 69% of back-to-school shoppers planning to purchase electronics or other computer-related accessories this year, the highest in the survey's history. Total spending on electronics is projected to reach a record $15.2 billion, with laptops (51%), tablets (36%), and calculators (29%) among the top electronics consumers plan to buy.
For college students and their families, the average spending per person is expected to be $1,366.95, surpassing last year's figure and setting a new record. Back-to-college spending has nearly doubled since 2019.
Of those planning to spend more than last year, 43% cite the need for more new items, while another third (32%) attribute it to acquiring big-ticket items such as computers, phones, calculators, or dorm furnishings. These big-ticket items, along with necessities like food, account for over half of the increase in total back-to-college spending this year.
Back-to-class shoppers' top destinations include online stores, department stores, and discount stores. Despite planning to spend more, consumers are still conscious of finding the best value and deals. They compare prices, consider off-brand or store-brand items, and are more inclined to shop at discount stores compared to last year.
The NRF's insights indicate that back-to-school and college spending will reach unprecedented levels this year, reflecting consumers' readiness to invest in education-related items after the challenges of the pandemic.
Source: storebrands.com / Greg Sleter