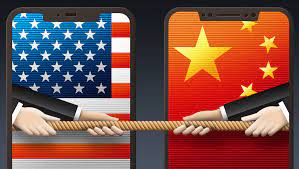 The Caixin/S&P Global manufacturing purchasing managers' index (PMI) for China fell to 49.2 in July from 50.5 in June, indicating a contraction in factory activity.
This decline in data has posed challenges for policymakers attempting to bolster the post-Covid economic recovery in China.
Supply, demand, and export orders all worsened in July, attributed to sluggish market conditions both domestically and abroad.
The weakening of factory activity marked the first decline since April and mirrored the official government PMI data.
Key findings from the survey include:
Manufacturing output shrank for the first time in six months.
New orders saw the quickest reduction since December.
New export orders contracted at the fastest rate since September 2022 due to weakening global demand.
Employment in the manufacturing sector decreased for the fifth consecutive month, partly due to reduced sales and cost-cutting by factories.
Supplier performance worsened slightly, attributed to leaner inventory policies and competitive market conditions.
Chinese factory gate prices decreased due to competitive market conditions and price negotiations.
Manufacturers maintained optimism about future output but with a less positive sentiment compared to historical averages.
The decline in China's manufacturing activity raises concerns for policymakers amid challenges such as high youth unemployment, mounting local debt pressure, and weak demand.
In response, the government aims to strengthen countercyclical adjustments and support the economy in the second half of the year.
While the monetary approach may have limited effectiveness, some experts suggest that an expansionary fiscal policy targeting demand should be prioritized.
Additionally, U.S. companies are reducing their reliance on Chinese suppliers, with imports from China decreasing by 24% through May.
This move is driven by factors such as U.S. tariffs on Chinese goods, rising wages in China, and political tensions between the two countries.
As a result, alternatives like Mexico, Vietnam, and Thailand are gaining traction as manufacturing destinations.
Despite these shifts, China still remains a significant player in global manufacturing, but its dominance is facing increased competition from other countries.